Hair Transplant Procedures At An Aesthetic Clinic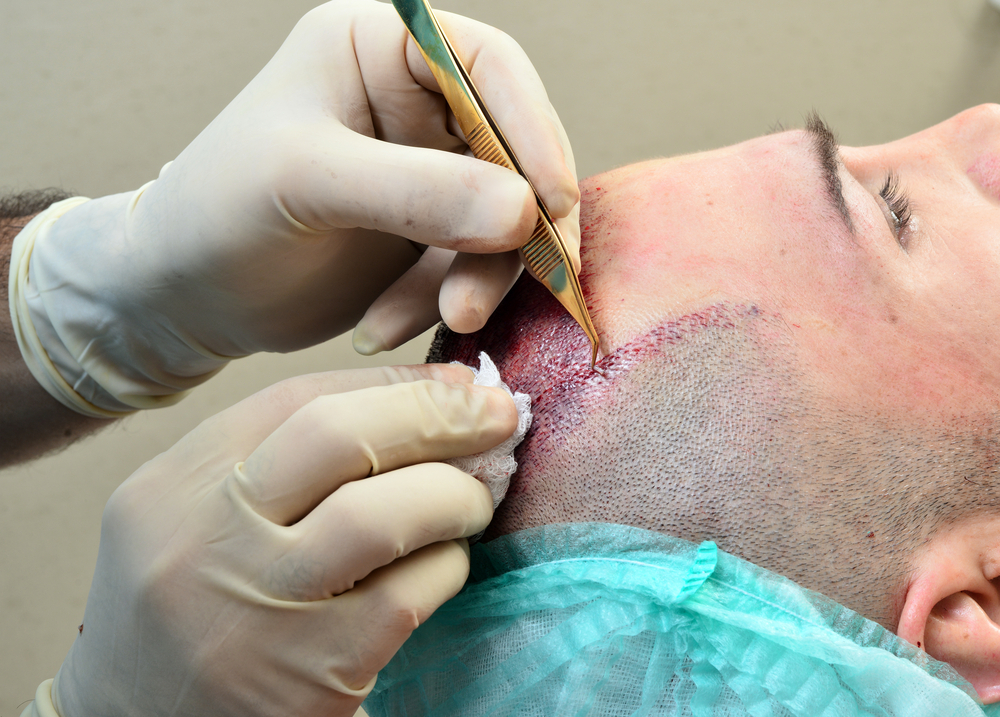 Do you feel embarrassed over losing your hair? ("I need to put on a cap to cover my balding spots"),
Fearful ("With my look, no one will love me."),
Anxious ("I'll be bald in a month!"), 
Or depressed ("It's irreversible, I'll never get my hair back!")?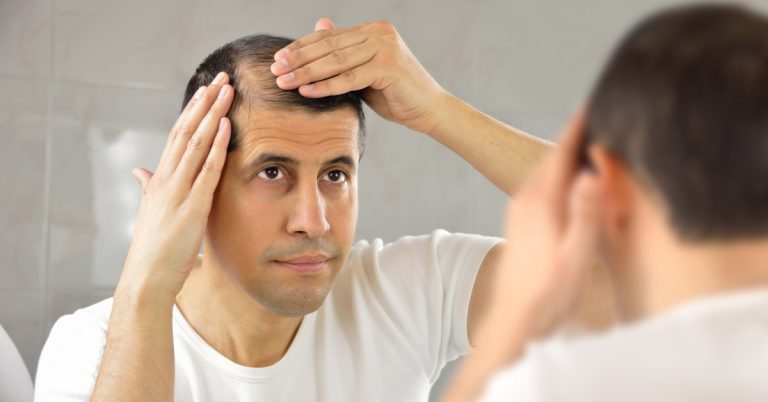 Losing your hair can be scary and confusing. Some men we know even stop socialising or hitting the gym for fear of how others will view them. 
If you are one of them, after reading this article, you can stop losing sleep over your hair loss and start to regain your self-confidence!
Yes, there are oral and spray medications available for treatments, however, they are only effective when treated in the early stages of hair loss. In the later stages of hair loss, the most effective treatment will be hair transplant using the FUE method.
This article will share with you about FUE Hair Transplant, also known as Follicular Unit Extraction. It is the latest advancement in hair restoration technique that can help you solve your hair loss problem, whether it is hair thinning or balding of the scalp.
Read further to find out what to expect about FUE hair transplant procedures at an aesthetic clinic and why this treatment is getting more widely requested for.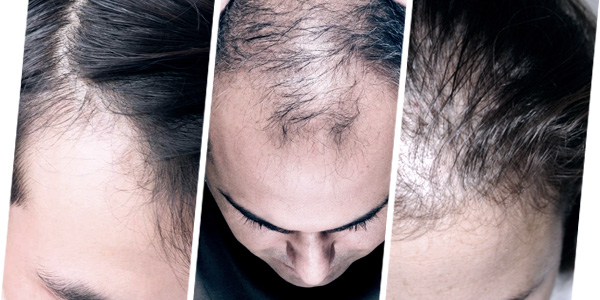 WHAT IS A FUE HAIR TRANSPLANT?
This minimally invasive hair transplantation consists of removing healthy hair follicles one at a time from the donor area from the back of the head (that are resistant to hair loss) before being reinserted into the recipient area (spots lacking hair). A small, specialised punch device tool (0.6-1.0 mm diameter) is used to extract the hairs. 
Hair regrowth is almost guaranteed long-term, as FUE hair transplant boast 92%-98% successful hair follicle survival rate leading to thicker hair volume.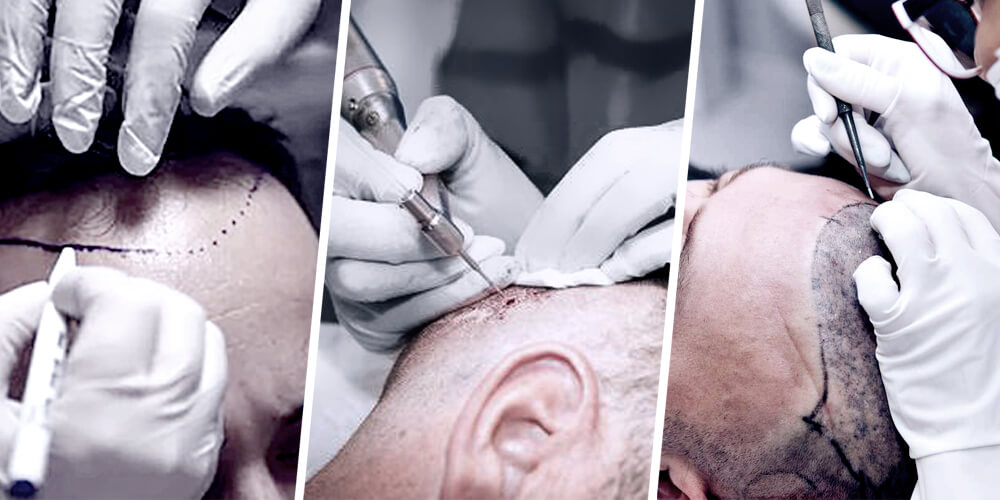 HOW DOES AN AESTHETIC CLINIC PERFORM A FUE HAIR TRANSPLANT?
Although the process can be lengthy, most individuals can complete follicular unit extraction in a single session. 
Here are the procedures of what you can generally expect of a FUE hair transplant at an aesthetic clinic:
STEP 1: Personalised Consultation
FUE hair transplants vary greatly from patient to patient. Most aesthetic clinics offer a professional one-to-one consultation with the doctor who will come up with a personalised hair care plan for you, tips on how you can prepare yourself for the hair transplant and what you can expect out of it.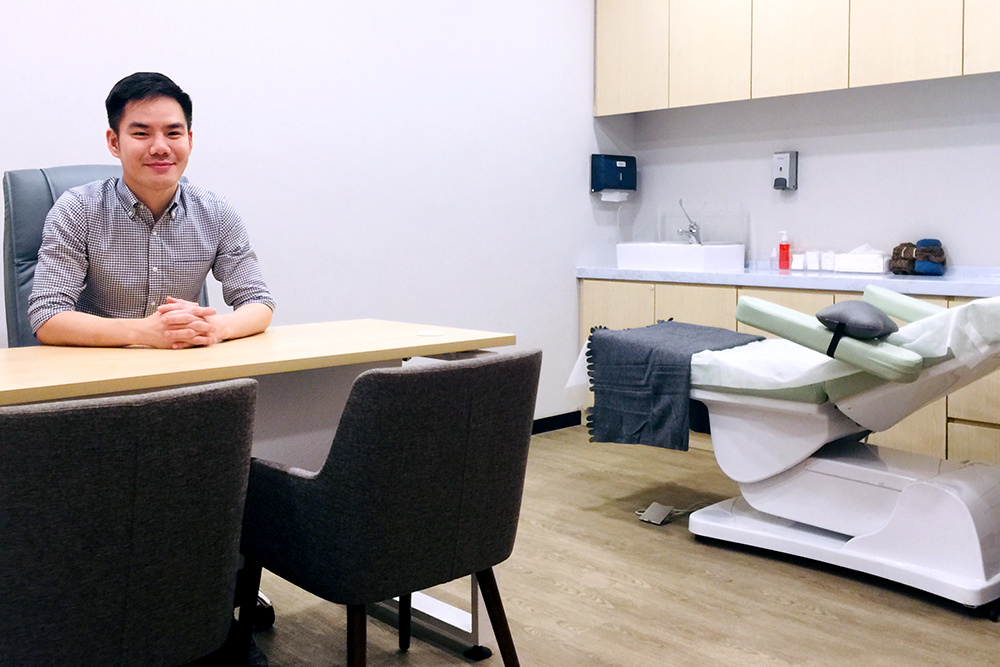 STEP 2: Prepping Up of Donor Area
Before your treatment starts, the back of your head will be prepped. Markings are applied, the hair in the donor area (the back of head) is shaven down/trimmed to facilitate the identification and removal of strong, healthy donor hairs and later, anaesthetised.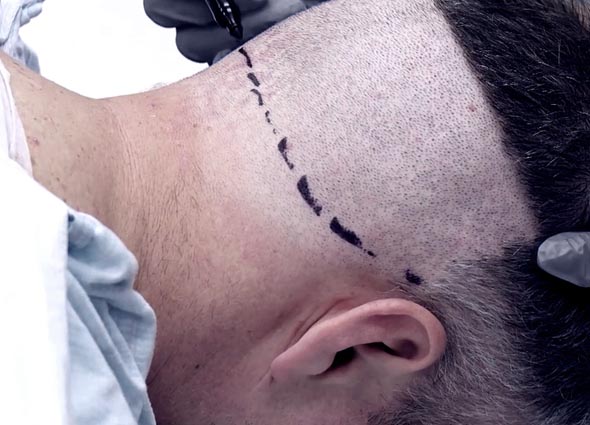 STEP 3: Extraction of Follicular Units from the Donor Area
Next, the "harvesting" of the grafts begin. During this phase, the doctor will use a tweezer-like instrument to harvest the grafts one by one. This takes about two hours, depending on how many grafts can be harvested. The removed grafts are checked and prepared for implantation.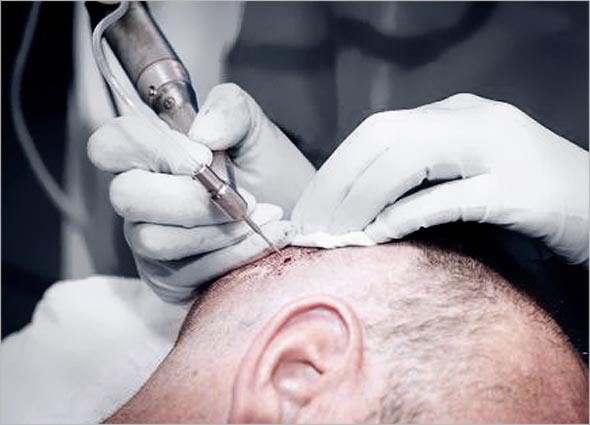 STEP 4: Opening the Incision Holes
During this hair transplant phase, the recipient area is locally anaesthetised. In this area, incisions will be made to match the direction of your hair growth pattern.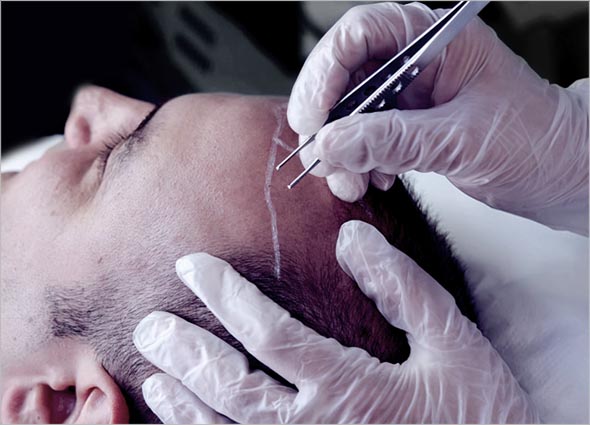 STEP 5: Implantation of the Grafts into the Recipient Area
The follicular grafts are then implanted one by one into the scalp area, to maximise the naturalness, density and coverage of the thinning areas until they eventually grow into real thick natural hair.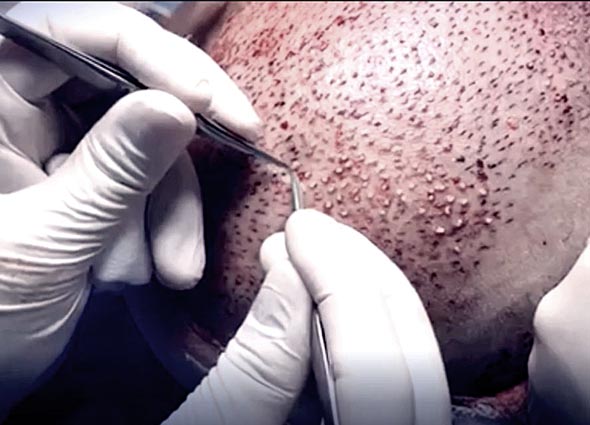 STEP 6: Aftercare
After the hair transplant, your scalp will be treated and bandaged. In addition, you will receive useful instructions from the doctor on how to take care of your scalp. After a couple of days, you can gently wash your hair.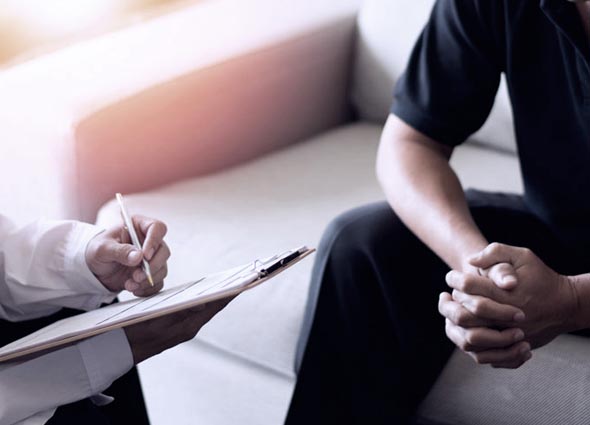 FUE HEALING AND HAIR GROWTH
After the FUE hair transplant procedure, the tiny incisions left behind by the follicular units that are extracted will heal completely in a few days, leaving no scarring on your head. 
Subsequently, anywhere between the first week up to 3 months after the transplant, you will notice that the newly transplanted hair will shed. Often, patients will be alarmed by the continued loss of hair, however, do not panic. Six to nine months after that, you can be assured that new hairs will continue to grow back naturally again.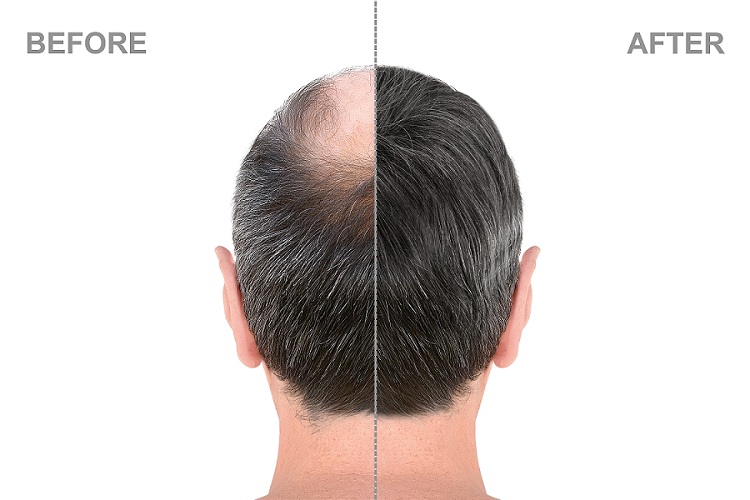 POPULAR HAIR TRANSPLANTATION TREATMENT
In recent years, FUE hair transplant has mostly overtaken the FUT technique. This is generally due to the many benefits that the hair restoration technique offers:
Lasting results 

No stitches

Faster recovery

Hardly any visible scar

Natural-looking hairline

High effectiveness rate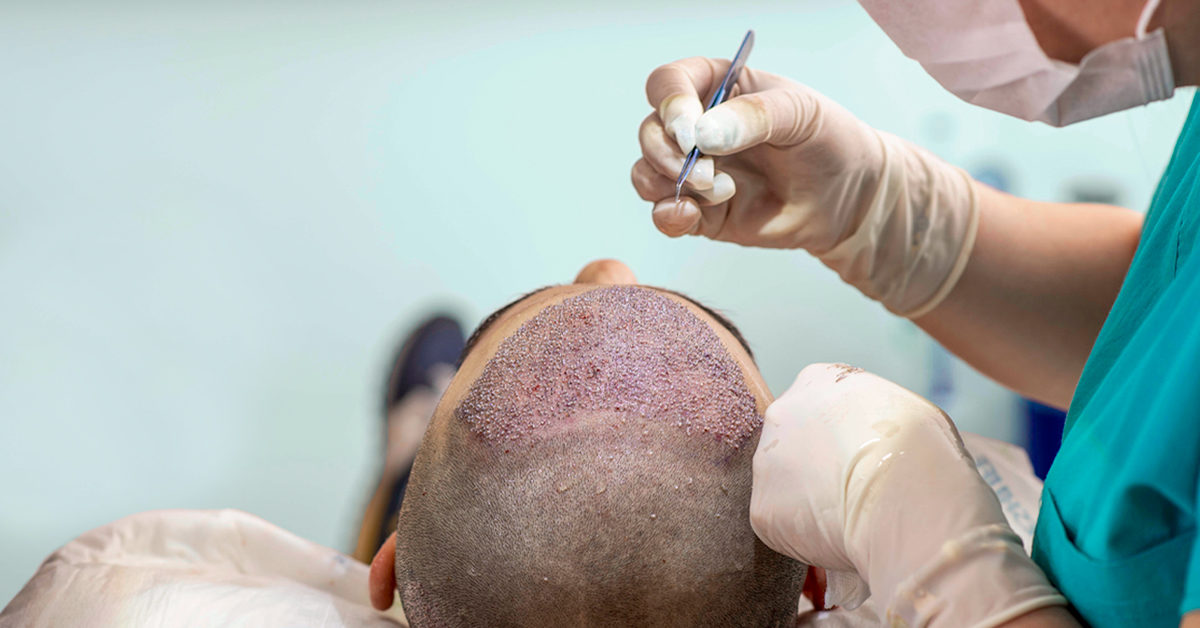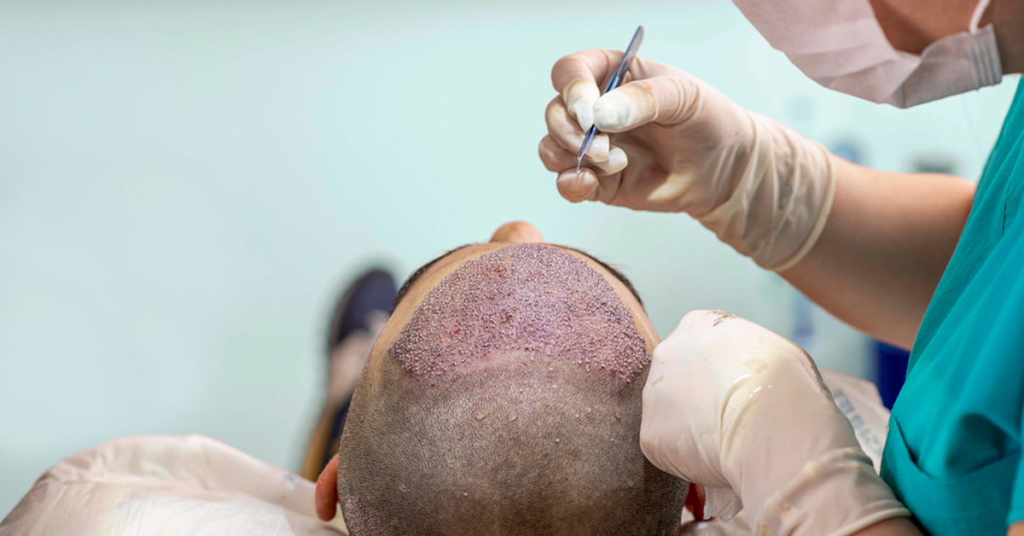 AT WHICH AESTHETIC CLINIC CAN YOU GET FUE HAIR TRANSPLANT DONE IN MALAYSIA?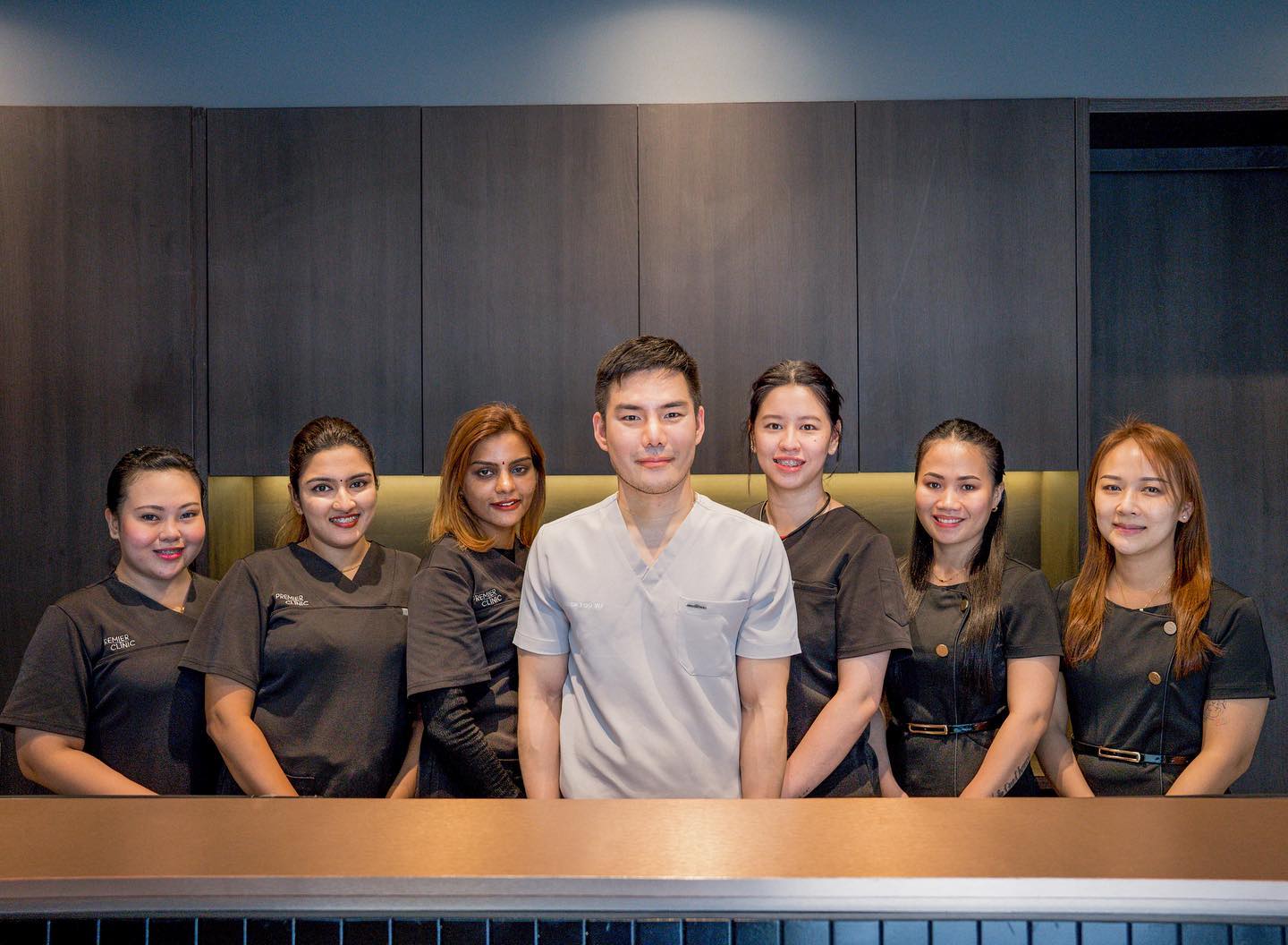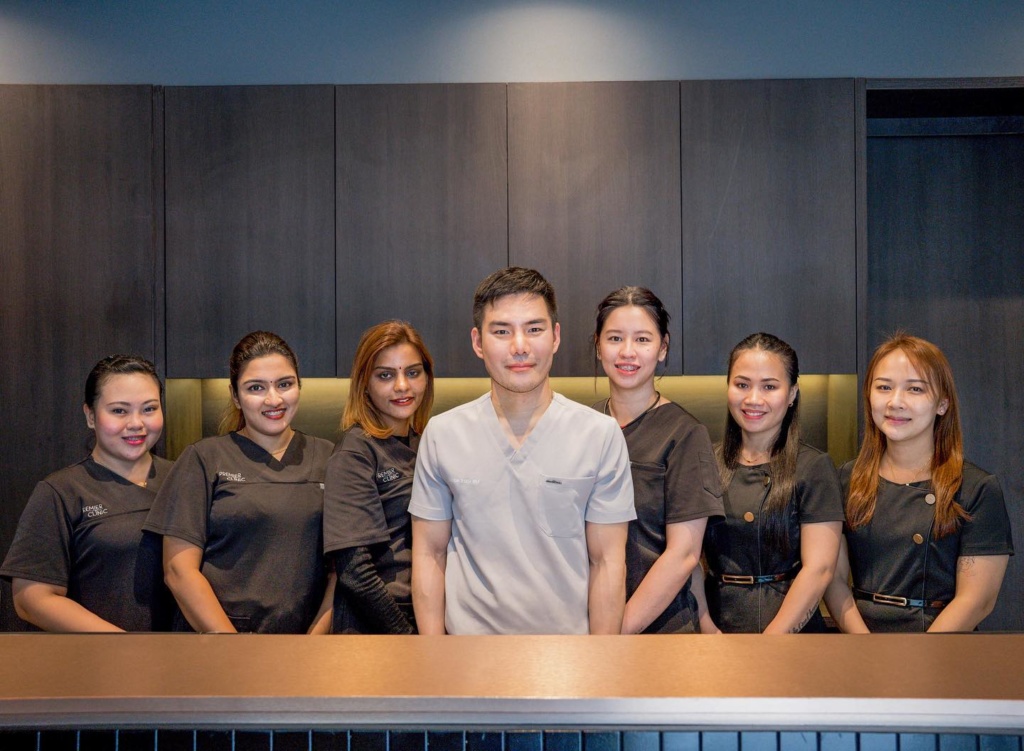 "The secret of getting ahead is getting started", says the great writer, Mark Twain. 
If you are looking to regrow your hair, FUE hair transplant is available in some of the leading aesthetic clinics in Malaysia, though the price for the treatment may vary based on the skills and experience of the doctors.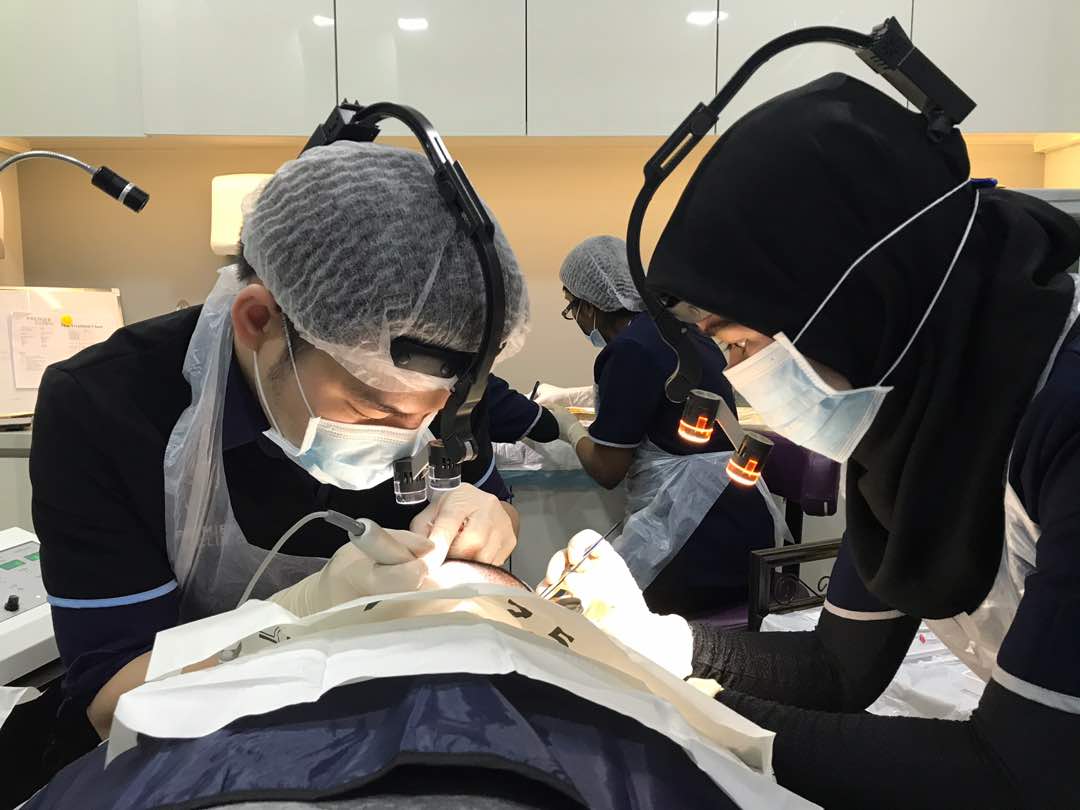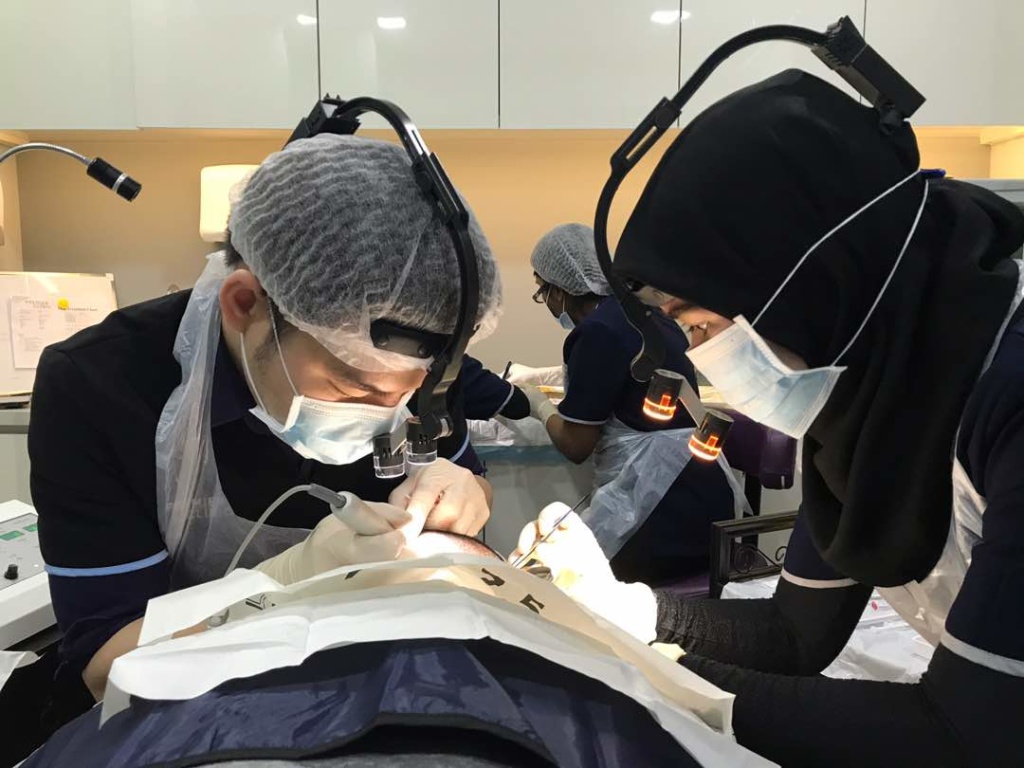 Just make sure to look out for doctors and medical staff who are highly trained and experienced in the field of hair transplants so that you can feel confident and knowledgeable about your treatment options.
Compared to other hair transplant procedures, FUE is much more affordable and efficient. With all advanced technology and techniques, FUE hair transplant at aesthetic clinics in Malaysia is estimated to cost around RM 8.00 to RM12.00 per hair, which largely depends on certain factors like hair design, the severity of your baldness/ hair loss and also the amount of hair being moved.
Get started now by contacting us at +6010-662-1332 or +6012-773-2074 for a consultation with our doctor without any commitment to sign up and join the hundreds of men and women who have come to us for answers to their hair restoration questions.