Scrotox: Procedure and Side Effects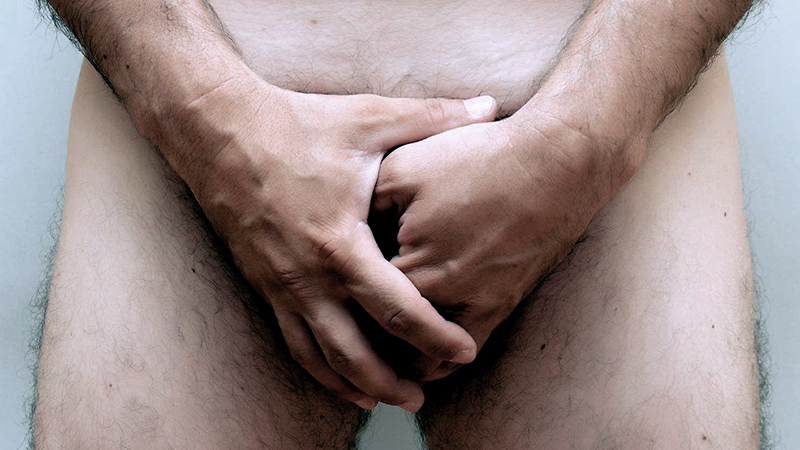 As we get older, our body tends to lose elasticity. The scrotum or the skin sac that carries the testicles is no exception.
How does a fuller, bigger, and smoother testicle skin sac (scrotum) sound to you? Scrotox (testicular botox injection) is a cosmetics procedure that can make you a prouder owner of your groins. At the outset, many guys opt for this treatment to achieve bigger-looking testicles and potentially a more pleasurable sexual activity. But, to some, there are some medical reasons for it.
So, let's dive into this article to know more about Scrotox's treatment procedure, side effects, etc., in order for you to consider your options.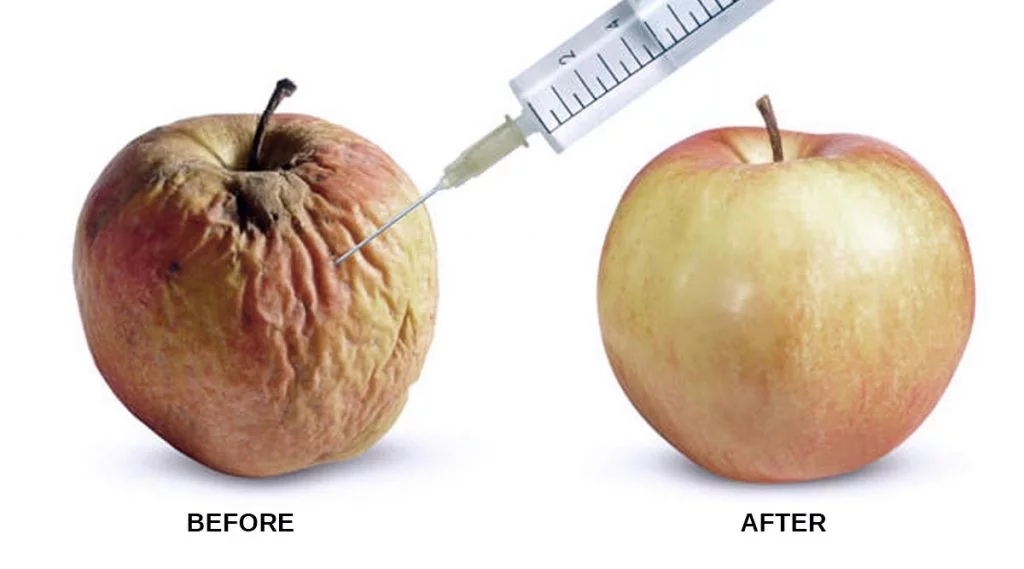 Botox For The Scrotum
The testicles only perform well if their temperature is lower than your internal body temperature. 
Therefore, your scrotum relaxes/expands in warmer conditions and contracts when it's colder. As time passes, this biological process results in elasticity loss and forms wrinkles.
This is where Scrotox comes into the picture. This process involves injecting botulinum toxin (Botox) into your scrotum but it's quite fast, simple, and relatively comfortable.
Is Scrotox For You?
The two most common reasons that people seek this treatment are testicular pain due to muscular tissue contraction that squeezes the testicles or testicles that look rather small. 
Others include:
Reduce sweating and wrinkling of the scrotum.

Increase pleasure during sexual activity, as Scrotox often increases sensitivity and psychological confidence. 

Helping men struggling with fertility issues, as the treatment relaxes the testicle.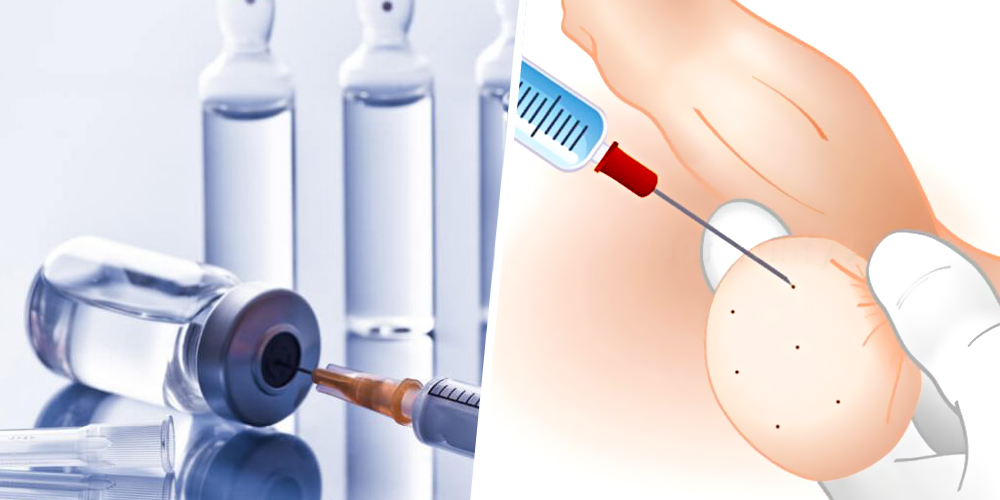 How Does Scrotox Work
The effect of Scrotox works similar to a regular botox for any other body part. Scrotox removes the wrinkles and lets the testicles hang down further and appear bulkier.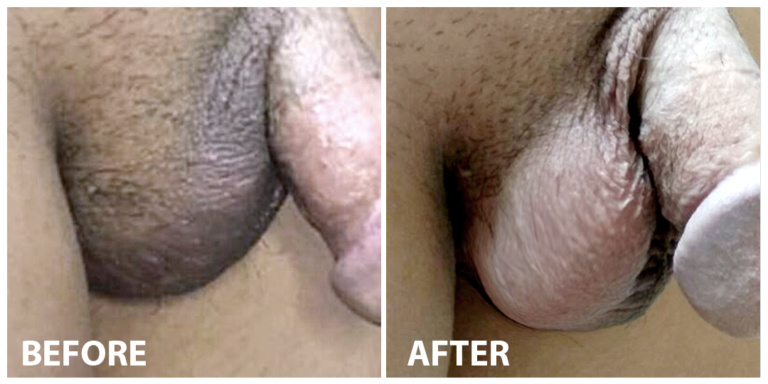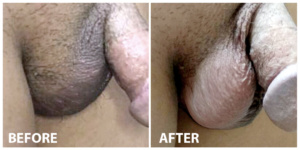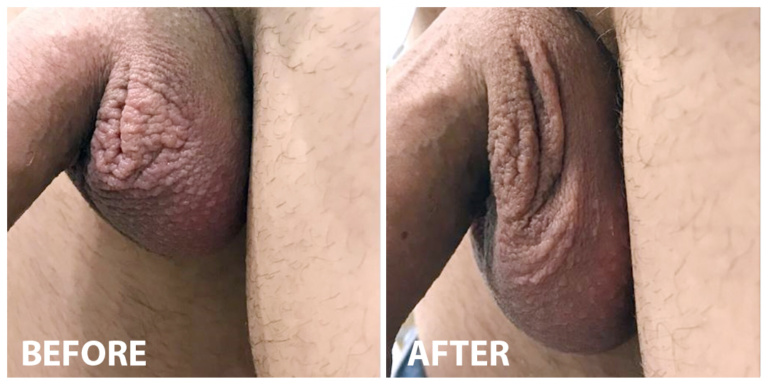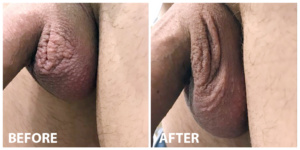 The Procedure Of Scrotox 
The Scrotox procedure is performed under local anesthesia as an outpatient. No sedation is needed. First, your doctor cleans the scrotal area with an alcohol pad. Next, a topical anesthetic layer is positioned or numbing cream is applied over the scrotum's entire surface.
After 15-25 minutes, the doctor will gently inject botox into the treated area. You'll feel minimal discomfort.  
These injections are made into the skin, not the testicles. The botox will absorb into the nerves in that specific area. Most men are delightfully surprised that Scrotox treatment is simple and quite painless. The treatment time typically takes anywhere from 2 to 4 minutes. 
The number of units of Botox needed to attain a clinically significant result differs among patients. In general, an average of 75 to 100 units of Botox is sufficient.
However,  patients with thicker scrotum (thicker dart muscle) may require higher doses to accomplish satisfactory clinical results.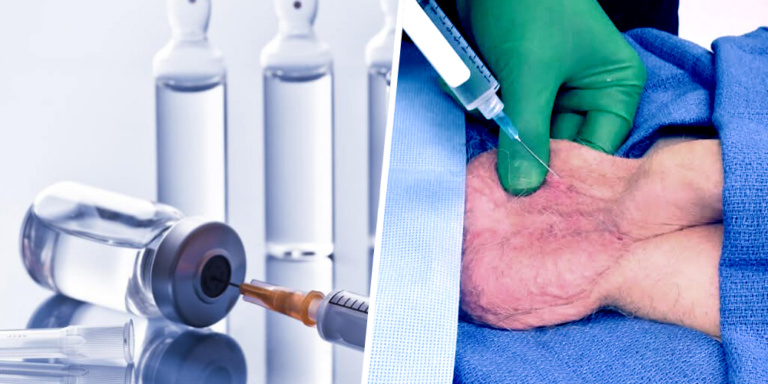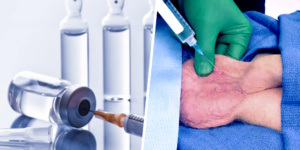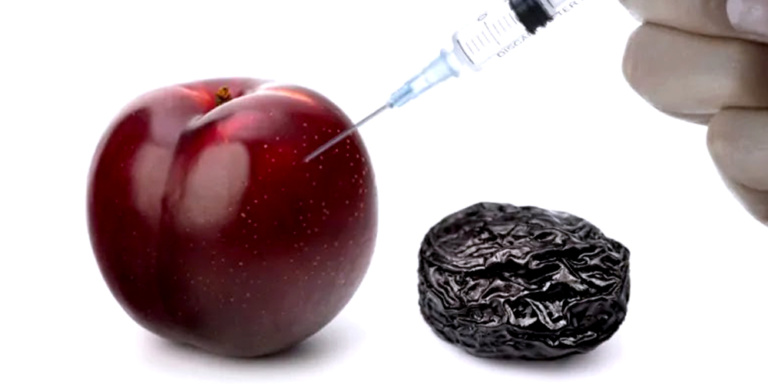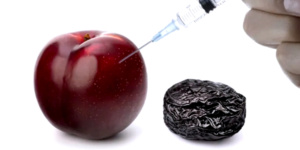 Results Of The Treatment 
The results from Scrotox appear about one week following treatment and usually lasts for about 3-4 months. Note that the results vary amongst patients.
Scrotox is an outpatient procedure. You can go for the treatment discreetly during your lunch hour and resume the day immediately afterward. In other words, there's literally no downtime if you undergo a Scotox procedure.
Words of caution, though, from your doctor after the treatment. They include avoiding working out, sweating, heavy lifting, or having sex for 12 hours.
What Are The Side Effects Of Scrotox?
Side effects with Scrotox are very rare. Nevertheless, some patients can experience temporary mild numbness, swelling, bruising, a tight feeling, and/or discomfort. You can discuss the side effects etc., during your visit to the doctor. 
Post-treatment mild reactions that may be noticed include, but are not limited to:
Mild to moderate scrotum pain

Temporary numbness

Mild swelling

Bruising at the treatment site

The feeling of tightness in the scrotum


What Are The Contraindications Of Scrotox?
Blood thinners (aspirin, Coumadin, Plavix)

Hypersensitivity (allergy) or Botulinum toxin

Infection in the scrotal area

Recent trauma in the scrotal area

Scrotal scars ( patients with scars in the scrotum may not respond to the treatment)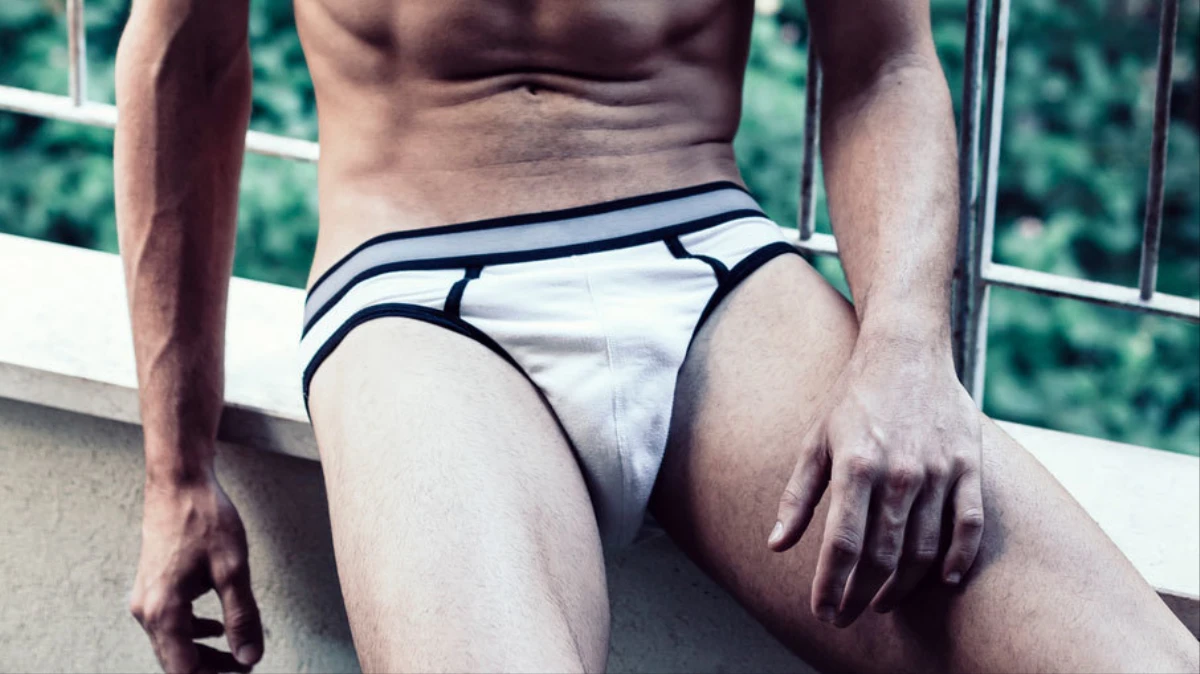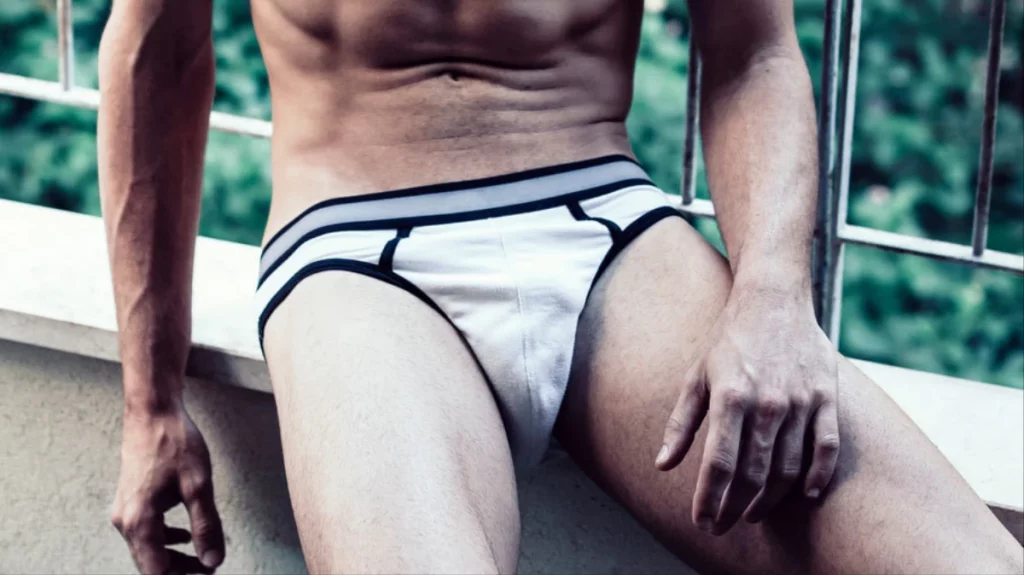 Key Takeaways 
Scrotox has many benefits to offer. Not only does it look aesthetically impressive, but also, it's a proven medical solution for various testicular-related problems. 
Premier Clinic doctors are highly experienced and have done Scrotox hundreds of times. We are one of the earliest clinics in Malaysia to offer this procedure. We can ensure your total privacy and safety as enlisted in our strict doctor-patient confidentiality policy. 
If you have any inquiries, please do not shy away from contacting us at +6010-662-1332 (Whatsapp/Call) or through email at contactus@premier-clinic.com. 
We are available from 8 am to 12 midnight every day. Our branches are strategically placed in KL City, Bangsar, TTDI, Puchong and Mont Kiara.
Or you may send us your information and our customer service representatives will get back to you shortly!
References