Top Myths & Misconceptions About FUE Hair Transplant Treatments Around KL & Malaysia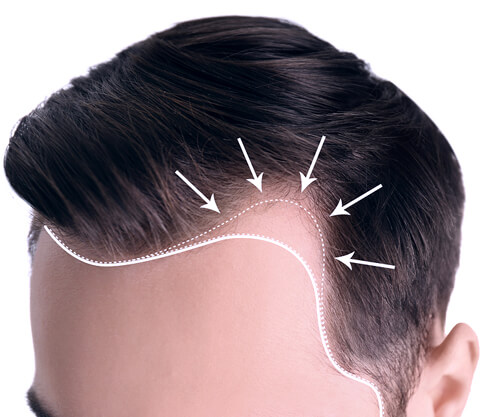 As hair loss becomes a common concern for both men and women alike, FUE (Follicular Unit Extraction) hair transplant treatments have gained popularity as an effective solution. However, like any other medical procedure, FUE hair transplants are often surrounded by myths and misconceptions, not just in Malaysia, but even around the world!.
In this article, we aim to debunk some of the top myths and misconceptions about FUE hair transplant in Kuala Lumpur that you might have heard of. 
Follow us as we hope to shed light on the facts and help you make informed decisions about your hair restoration journey.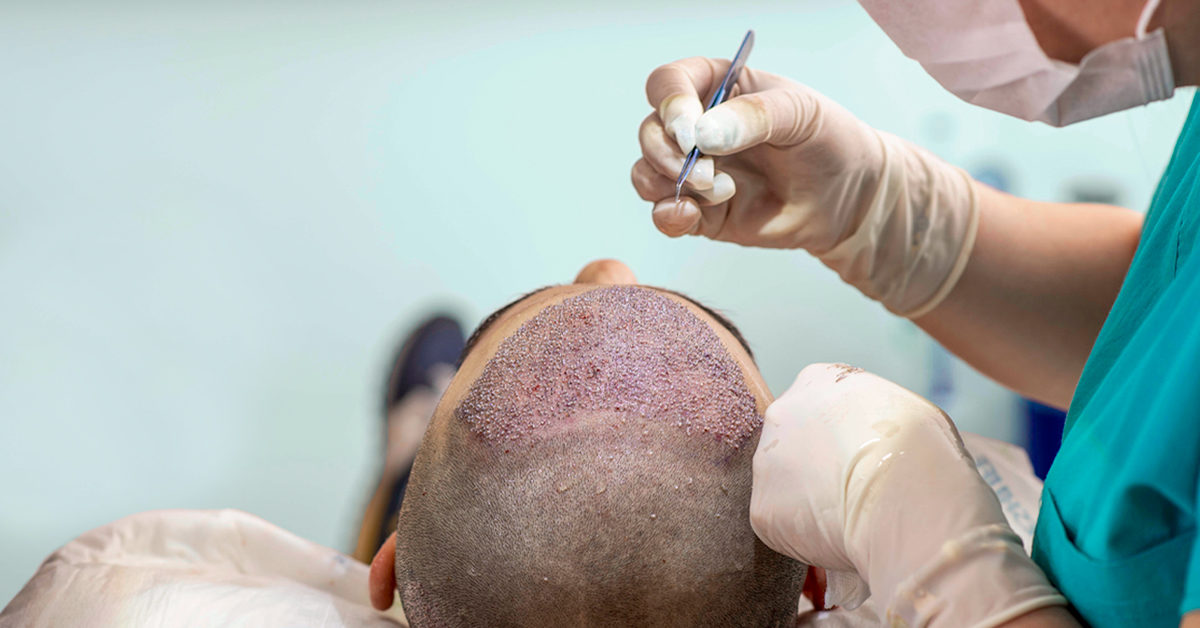 MYTH 1: FUE HAIR TRANSPLANTS ARE PAINFUL AND INVASIVE 
One common misconception about FUE hair transplants is that they are painful and invasive procedures. However, the truth is that FUE is a minimally invasive technique that involves extracting individual hair follicles from the donor area and transplanting them to the recipient area. Local anaesthesia is administered to ensure a comfortable experience, and most patients report minimal discomfort during the procedure. Additionally, the recovery period is relatively quick, with mild soreness that subsides within a few days.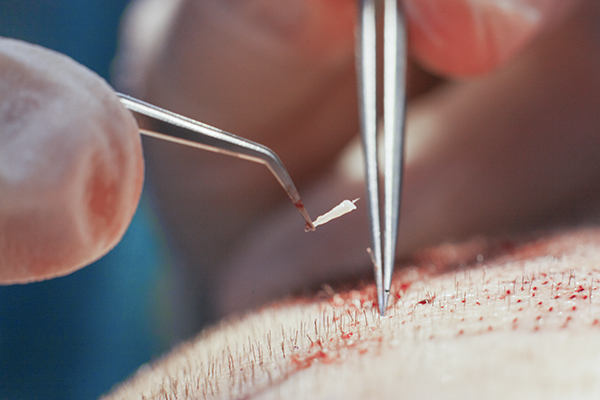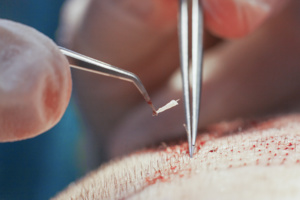 MYTH 2: FUE HAIR TRANSPLANTS LEAVE VISIBLE SCARS 
Possibly one of the most-asked-about questions about FUE hair transplants is whether they'll leave visible scars or permanent scars, as many believe that FUE hair transplants leave scars on the scalp. In reality, it only leaves very minimal scarring, unlike FUT (Follicular Unit Transplantation) which requires the surgical removal of a strip of scalp. Instead, FUE utilizes tiny punches or needles to extract individual follicles, resulting in minimal scarring. These tiny scars are barely visible and easily concealed by surrounding hair. Furthermore, skilled hair transplant surgeons in KL and Malaysia employ advanced techniques to ensure the scars are virtually undetectable, even with shorter hairstyles.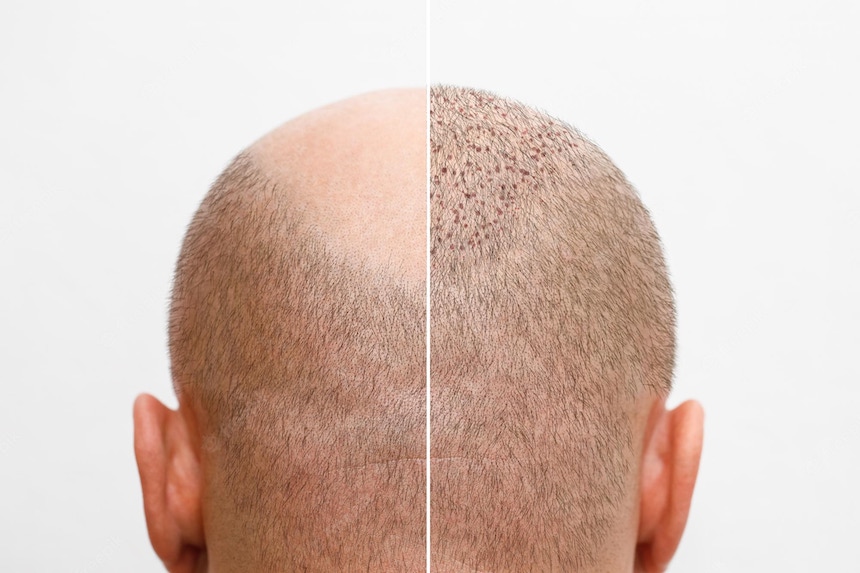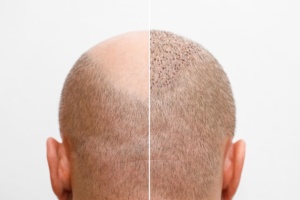 MYTH 3: FUE HAIR TRANSPLANTS ALWAYS DELIVER IMMEDIATE RESULTS 
While FUE hair transplants offer a long-term solution for hair restoration, it is important to understand that immediate results should not be expected. Following the procedure, the transplanted hair follicles undergo a shedding phase before entering a growth phase. And yes, it is important not to panic when your new hair drops! It takes time for the transplanted hair to regrow and establish itself in the recipient area. Typically, visible results start to appear within a few months, with the full results becoming noticeable within 6 -12 months after the procedure. 
At Premier Clinic, we are proud to be recognized as one of the leading hair transplant providers in Malaysia. Our unwavering commitment is to deliver exceptional results by meticulously implanting each hair follicle, ensuring a higher survival rate for your transplanted hair.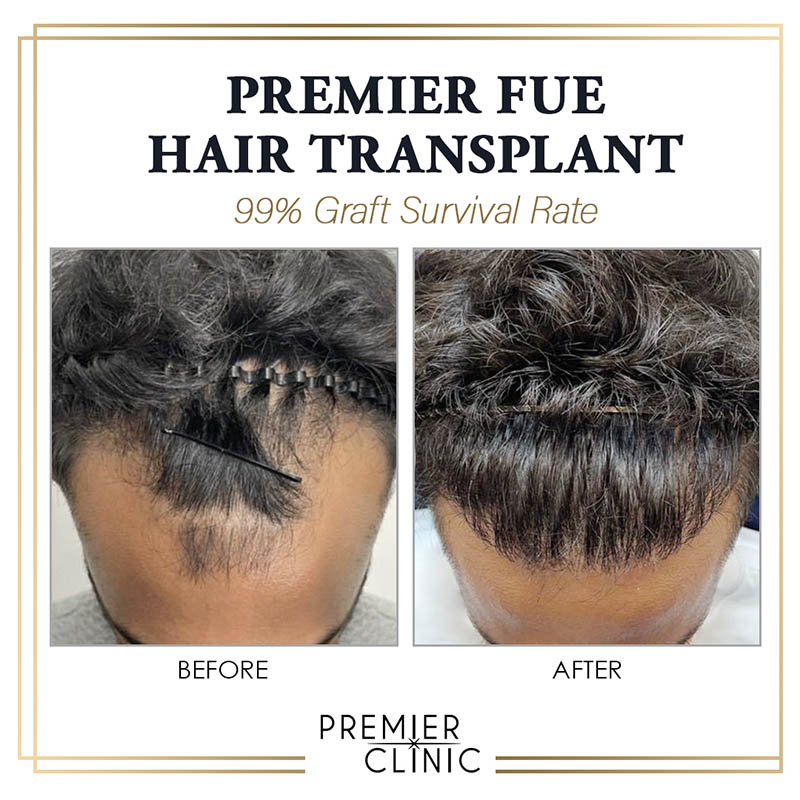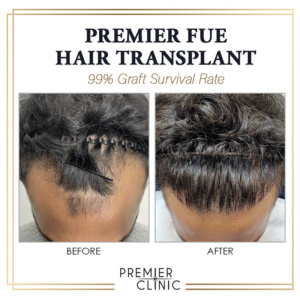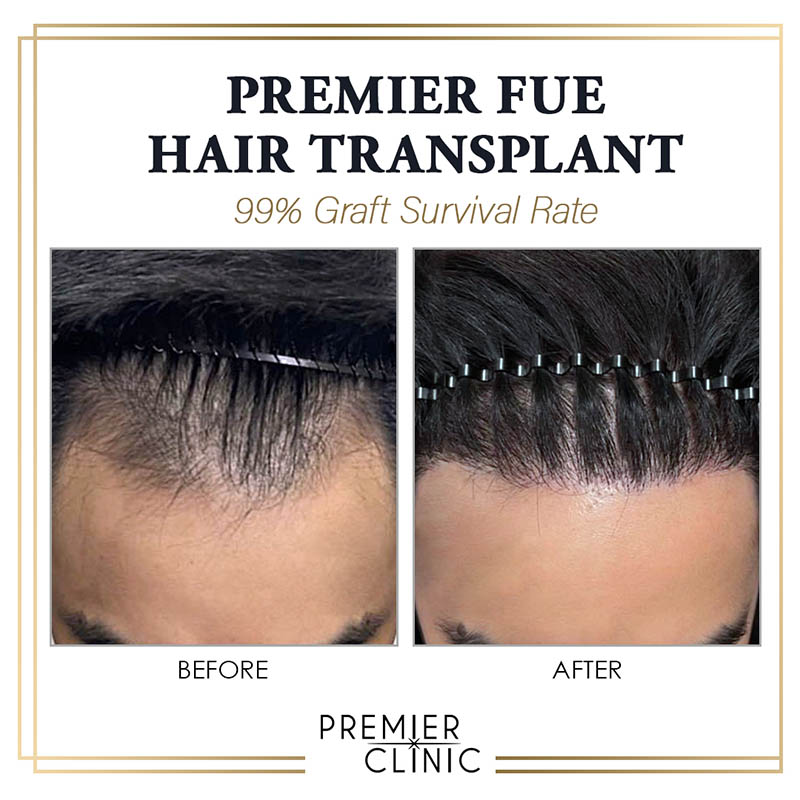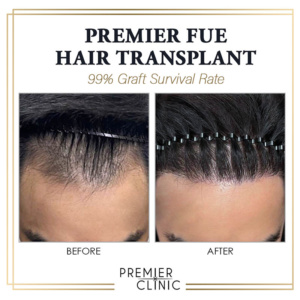 MYTH 4: FUE HAIR TRANSPLANTS ARE ONLY SUITABLE FOR MEN
Contrary to popular belief, FUE hair transplants are not exclusive to men! Women also experience hair loss and can benefit from this procedure. Female pattern hair loss, hormonal imbalances, and other factors can contribute to hair thinning in women. FUE hair transplants can be customised to address the specific needs and aesthetic goals of both men and women, helping them regain their confidence and restore a fuller head of hair.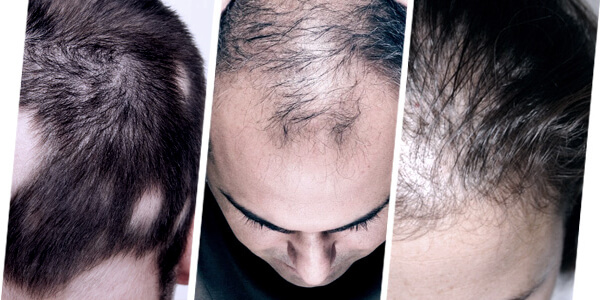 MYTH 5: FUE HAIR TRANSPLANTS ARE INCREDIBLY EXPENSIVE! 
Another common misconception is the belief that FUE hair transplant cost in Malaysia are exorbitantly expensive. While the cost of FUE hair transplants can vary depending on factors such as the extent of hair loss, the number of grafts required, survival rate  and the reputation of the clinic or surgeon, it is essential to consider the long-term benefits. What if we tell you that after a FUE hair transplant, the result is PERMANENT? This means the restored hair will remain and grow for the rest of your life, eliminating the need for ongoing treatments or maintenance. Many reputable clinics offer affordable hair transplants in Malaysia, such as Premier Clinic's FUE hair transplant promotional offer (so much so that you cannot resist trying it out!) and financing plans to make hair restoration accessible to a wider audience.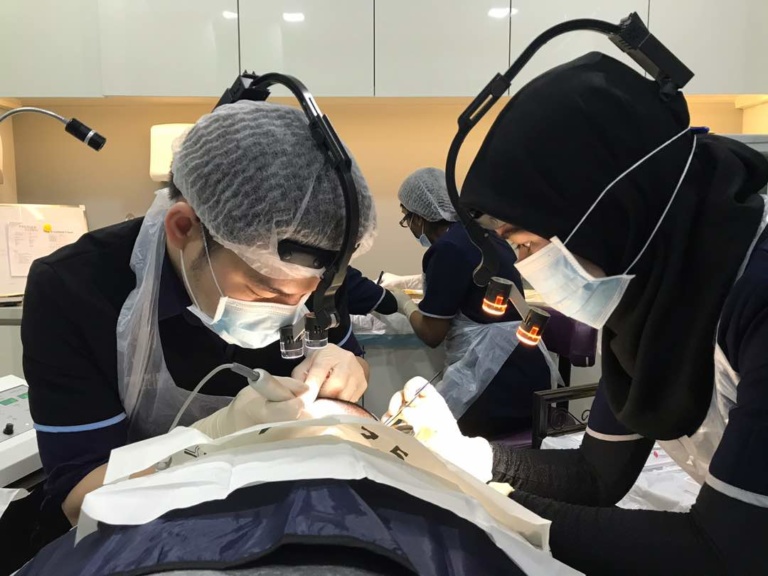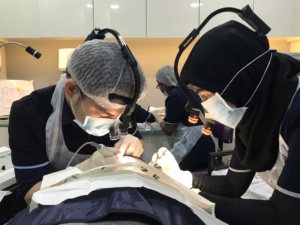 MYTH 6: FUE HAIR TRANSPLANTS LOOK UNNATURAL
Some people worry that FUE hair transplants will result in an unnatural appearance. Worry not, as skilled doctors in KL and Malaysia meticulously design the hairline, and the grafts are strategically placed, one by one, to achieve a natural look, with adequate density and coverage of the thinning area. Most importantly, they will look completely natural because it uses your own hair!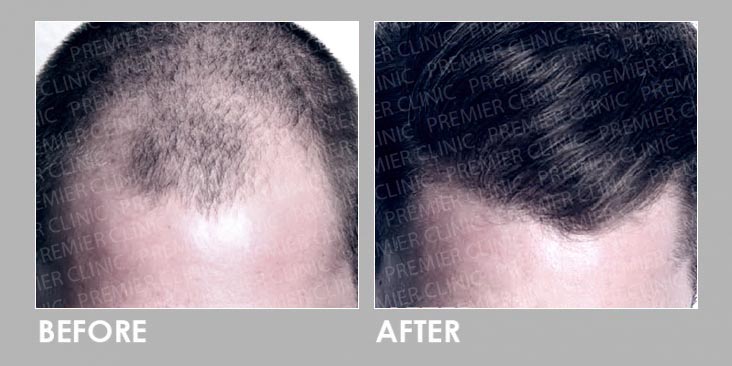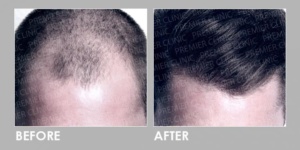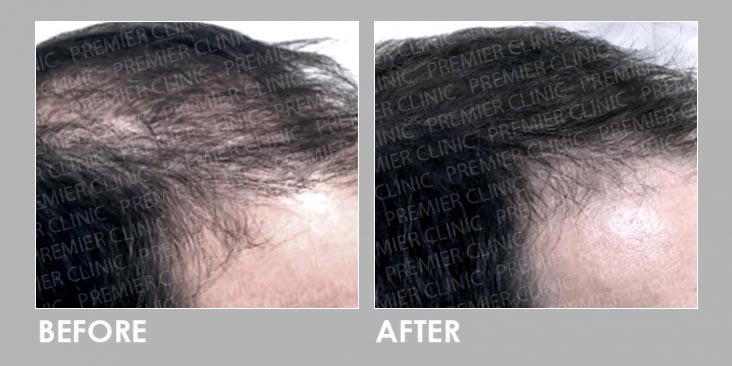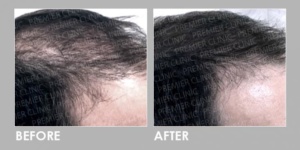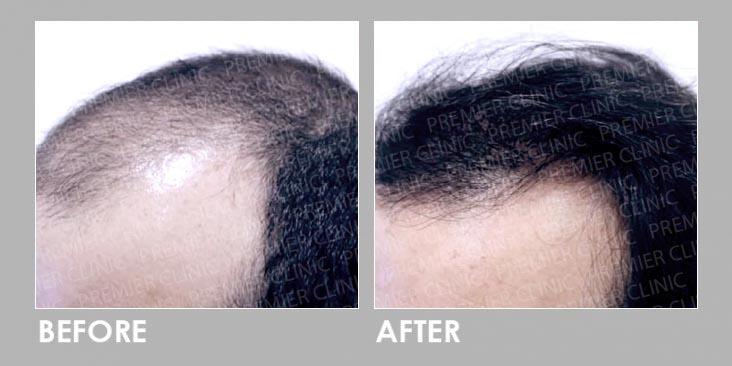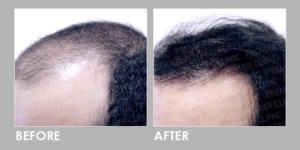 LOSING YOUR HAIR? DON'T STAY CONFUSED
By understanding the facts and debunking the myths surrounding FUE hair transplant treatments, you can confidently embark on your hair restoration journey now. 
Want to know more about FUE hair transplant that is widely regarded as the leading procedure for modern hair transplantation in Malaysia? Come and see our doctors for a professional consultation session and male hair transplant cost without any commitment to sign up.  Do contact us our customer service representatives to know more about hair transplant kuala lumpur, FUE hair transplant malaysia price and also to set up an appointment with our hair restoration team. 
Whatsapp/Call: +6010-662-5552 (Eng/Malay speaking) / ++6012-773-2074 (Chinese speaking)
Email: contactus@premier-clinic.com
REFERENCE: