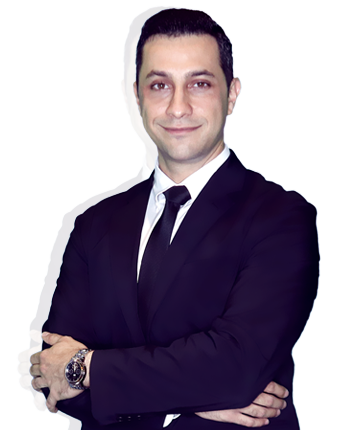 DR AHMED QARAGHULI
THE MIDDLE EASTERN LUMINARY CHARM
Dr. Ahmed Mohammed Saliem Al Qaraghuli is our fully certified aesthetic physician centered in Bangsar and KL City branches. He is a well-versed doctor specialised in facial enhancement, anti-aging and overall body rejuvenation procedures. He earned his Bachelor of Medicine from the University of Al-Mustansyiriah in Iraq. 
Dr Ahmed is currently a registered doctor with Ministry of Health Malaysia. Equipped with his middle-eastern charm, Dr Ahmed is known to be very friendly and skillful among his patients.
CREDENTIALS
Dr Ahmed graduated from Mustansiriyah University, one of the pioneer universities in the world and among the first medical schools in the Middle East.
After finishing his medical training; Dr Ahmed moved to Malaysia to enroll in a Master of Basic Medical Sciences program majoring in human anatomy under International Islamic University Malaysia (IIUM) in late 2007. Following graduation in 2010, he worked for a few private universities such as University of Cyberjaya (UoC) formerly known as Cyberjaya University College of Medical Sciences (CUCMS) and Perdana University-Royal College of Surgeons in Ireland. 
Subsequently and to pursue his passion in surgery, he joined the "Doctor of Surgery" program in 2014 under National University of Malaysia where he trained as a general surgeon for five years. 
It was then when he started developing interest in aesthetic medicine and began to pursue a career in the field. Following that, Dr Ahmed has successfully obtained Professional Diplomas in Advanced Aesthetic Medicine from Aesthetic Academy Asia and European International University.
Dr Ahmed has published many medical papers and has reviewed many papers for British medical journals.
PROFESSIONAL MEMBERSHIP
Dr Ahmed is a proud member of Iraqi Medical Association (IMA). He's also a member of Malaysian Medical Council (MMC). In addition, he has been a member of the Anatomical Society of Great Britain and Ireland since 2014.
PERSONAL INTERESTS
During his free time, Dr Ahmed enjoys outdoor activities including cycling, swimming, obstacle courses and climbing not to mention hitting the gym early in the morning or after long productive day at work. He also takes pleasure in dinning, and he will never shy from trying different cuisines and cooking styles.
Dr Ahmed believes in giving back to the community therefore he participates in charity work and campaigns whenever possible. He has also been a regular blood donor, visiting PDN thrice a year since 2012.
PERSONAL LIFE
Dr Ahmed developed a passion for plastic surgery and cosmetic medicine during his early years in the medical school as he witnessed the life changing experiences for some of his patients following their recovery from plastic / reconstructive procedures. 
Knowing the impact of one's appearance on their confidence and self-esteem and its influence on their everyday's life, Dr Ahmed was determined to bring the best out in his clients and to sculpt an image which will reflect the magnificence within their beautiful selves. 
In order to achieve that, he embarked on life-long quest of study and continuous education to improve his aesthetic knowledge and practice, attending seminars, workshops and symposiums to stay up-to-date with most recent technologies in the field which will guarantee his glamorous vision for his clients, and exceeding their expectation, and not to mention, ensuring a safe execution of these aesthetic treatments along the way.
If you are interested to have further discussion with Dr Ahmed, kindly refer to our friendly customer service representatives via Whatsapp/Call at +60-10-662-1332 or contactus@premier-clinic.com. We are available from 8am to 12 midnight daily.