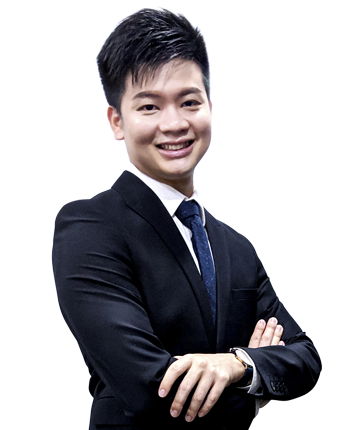 DR DAVID WEE
THE AMICABLE PROWESS
Dr David Wee Tiong Yong is one of our Premier Clinic's aesthetic doctor, practising in non-invasive aesthetic medicine. He has an extensive interest in skin rejuvenation and anti aging reversible procedures that include injectables procedures (botulinum toxins, fillers), laser treatments and lifting procedures. Dr David mainly operates in our Bangsar and KL City branch.
He also is part of the Premier Clinic Hair Restoration Team which specializes in hair restoration solution (FUE Hair Transplant). As an aesthetic doctor, Dr David is well-versed in male and female facial augmentations (thread lifts, Ultherapy, fillers) and sexual health (penile enlargement, vaginal tightening, genital enhancement and whitening) as well as safe and effective weight loss and body reshaping treatments (Vanquish, Le Shape, Clatuu, CoolSculpting).
His patients always putting their trust on him and find themselves comfortable with Dr David's professional and authentic opinions during the consultation. Dr David which are meticulous doctor, who prioritises and focused on his patients' needs and comfort while carrying out his treatments.
Dr David loves being a doctor. He believes that aesthetic procedures that work synergistically when combined together achieve the best result for a more natural and radiant look. Meet new people every day, Dr David finds great satisfaction when he is able to help his patients uniques needs to create a more confident, youthful look and healthy self.
CREDENTIALS
Dr David receives his Medical Degree (MD) from Kursk State Medical University, Russia in 2012. His study focused on general health, internal medicine and common illnesses. He has excelled in numerous roles and he decided to venture into aesthetic medicine in Aesthetic Medicine from the American Academy of Aesthetic Medicine, United States of America (AAAM) that he developed intense passion in aesthetic medicine.
He then went on to complete the Malaysia Aesthetic Certificate (MAC) and the Postgraduate Certificate in Dermatology from the Academy of Family Physicians of Malaysia (AFPM). Hunger for more knowledge and experienced, he continued his studies in Institute of Dermatology, Bangkok where he obtained a Diploma in Primary Care Dermatology to improve his skills in treating his patients in the area specializing in skin and sexual health.
Prior to joining Premier Clinic, Dr David has worked and served in various health institutions, practicing internal medicine and health wellness. His work has provided him with extensive exposure, experience and skills in multiple disciplinary. He also has developed a keen attention to details and vast understanding of a problem.
In addition to being a positioning Premier Clinic doctor, Dr David has attended numerous workshops and continuous training to further his knowledge and skill. This allows him to have a greater appreciation and understanding of the medical area including FUE Hair Transplant, CoolSculpting, HIV PrEP, and Stem Cell Therapy.
AESTHETIC INTEREST
Dr David starts to develop aesthetic interest during his childhood teenage years' experience. and continually strives to improve his skills. Growing up, Dr David was troubled with his weight problem and acne, which caused him to have low self-esteem. His transition to lose an incredible amount of weight and improve his acne problem revealing new skin underneath really become a kick start for him.
Regards to the full-on epiphany experience, he realised that appearance affects self-confidence immensely. "That's when it hit me that aesthetic medicine can really help people be the best versions of themselves."
"There is one time when we had a patient that comes to the clinic with severe acne scar problem and asking for help. He was often rejected as a salesperson due to his skin problem and people tend to unsee through his flaws. After a few treatments and procedure, she recovered and regains back his confidence level. He comes back to see us and thanked me for changing his life better and healthier." I am very delighted and blessed to be a part of his journey." Dr David recaptures his memoir.
"If I can lend a hand to help others, make them smile broadly even for a while, it is really a great achievement for me."
PERSONAL INTERESTS
He has a habit of doing outdoor activities such as basketball, football, hiking, or wall climbing during his off and leisure. It brings him joy and enriches his lives.  He enjoys working out sweat which greatly improves his physical health and also spends time with his wife.
Travelling and photography is one activity that gives Dr David pleasures and comforts. He enjoys capturing the beautiful moments of life through the lens of his camera; and even more so when travelling abroad where he is able to experience many different races, cultures, views and beliefs, opening up his eyes to a whole new standpoint.
If you are interested to have further discussion with Dr David, kindly refer to our friendly customer service representatives via WhatsApp/Call at +60-10-662-1332 or contactus@premier-clinic.com. We are available from 8am to 12 midnight daily.