Hair Transplant (FUE Hair Transplant)
Best FUE Hair Transplant Kuala Lumpur, Malaysia (Cost & Price)
FUE HAIR TRANSPLANT
Hair is certainly very important to men. It plays an important role in men's life as it provides aesthetically pleasing in maintaining youthfulness, physical strength, and virility.
However, anyone can experience hair loss, especially men which can affect virtually.
Men hair loss problems is a condition where a certain area on the scalp resists to the action of androgens while others are affected and progressively become inactive.  Commonly, hair loss happens at the area of forehead, temples and vertex.
WHAT IS FUE HAIR TRANSPLANT?
FUE (Follicular unit extraction) transplant is a minimally invasive technique that transfers hair follicles from the donor area to the recipient area. A recipient area is defined as an area of the scalp with thin, bald or no hair follicles. While the donor area is said to be an area that is not prone to hair loss.
Hair follicles are usually harvested from the sides and back of the head. The number and type of graft will vary depending on hair type, quality of hair, colour, and the size of the recipient area.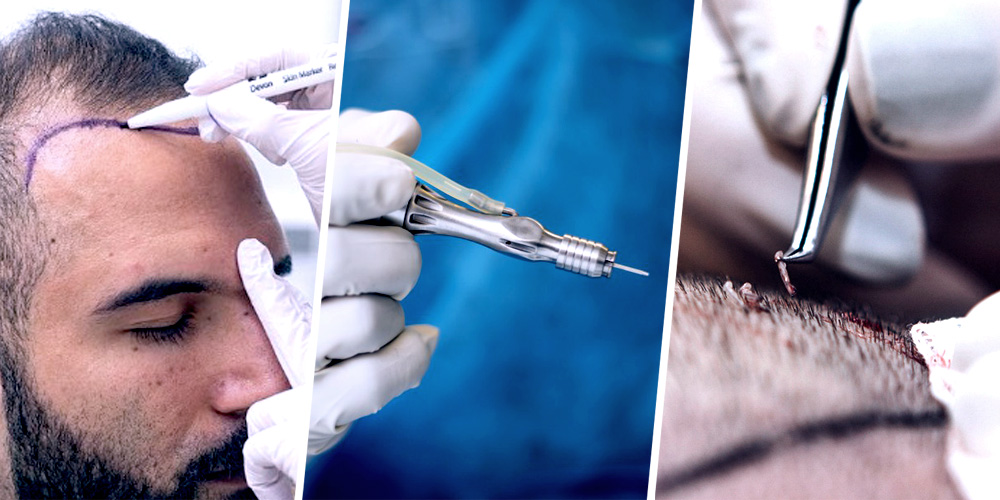 HOW DO FUE HAIR TRANSPLANT WORKS?
FUE Hair Transplant procedure works by extracting an optimal number of hair follicles from the donor area. The hair follicles will be extracted using FUE hair extractor that is less than 1 mm in diameter. While preparation of the recipient area or targeted area is being done, the graft will be prep before insertion. The doctor will create holes or slits with scalpel and needle in order to plant the hair.
The hair follicles are then planted to the recipient area of the scalp using micro insertion. The hair follicle needs to be implanted at the correct angles similar to the old hair in order to allow natural growth. Eventually, all the hair from the graft will fall out and look like nothing was done. However. Patients may expect noticeable growth after 3 to 4 months after the procedure.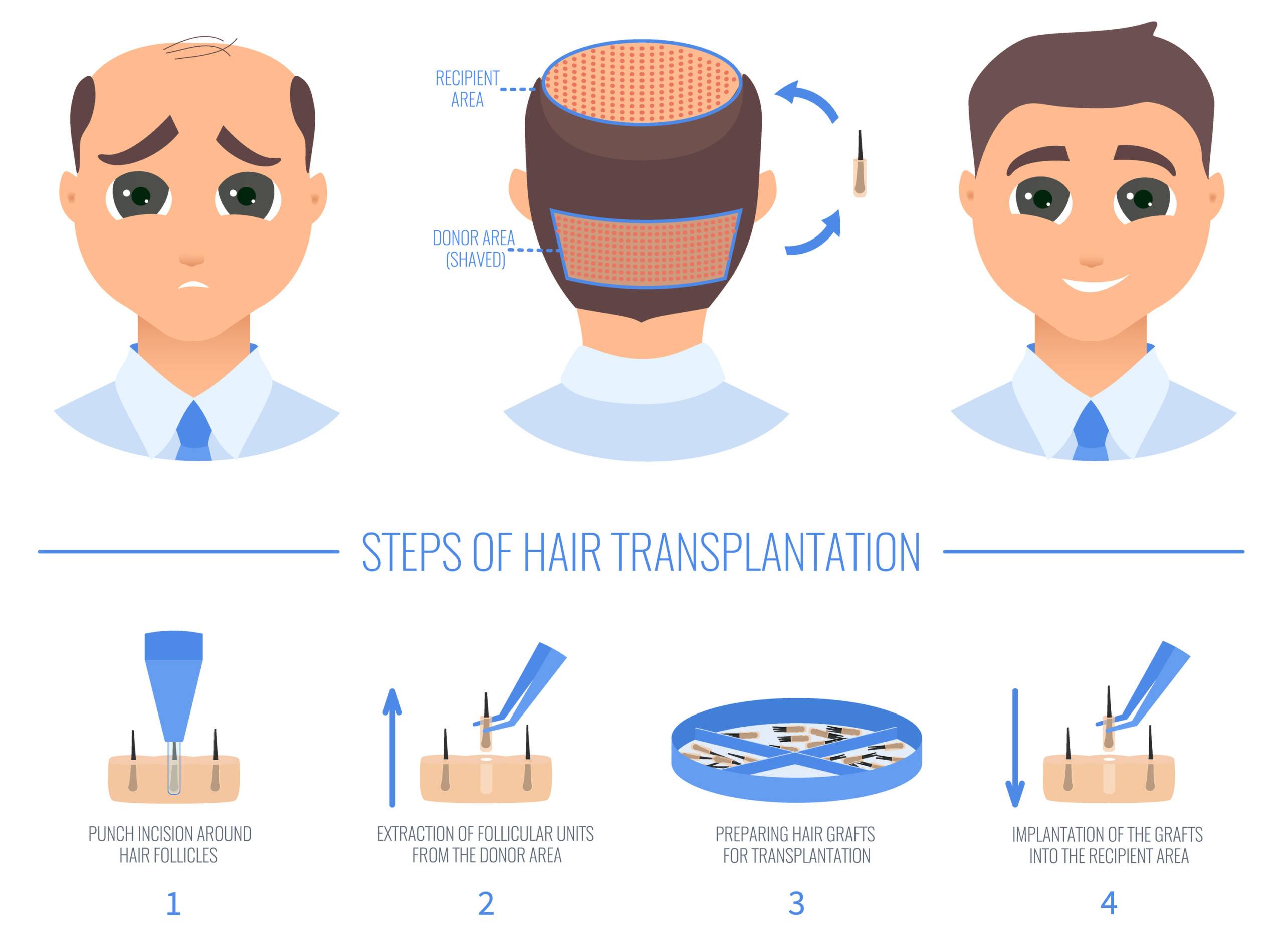 BENEFITS OF FUE HAIR TRANSPLANT
FUE hair transplant is widely known as the best hair transplant technique that provides a lot of benefits include:
Minimally invasive procedure

Ensure natural-looking results

Promote fast recovery since no scalpel or stitches are used

Less to no visible scarring

Stronger, thicker and permanent hairline

Minimal discomfort

PRECAUTIONS OF DOING FUE HAIR TRANSPLANT
Patients are recommended to not do any stretching, scrubbing, rubbing or any physical aggressive actions on the scalp. You are also advised to avoid direct sun exposure and sleep carefully for the first few days. You may find a bunch of tiny holes at their donor area which will close up within a couple of days.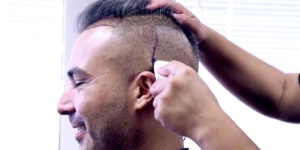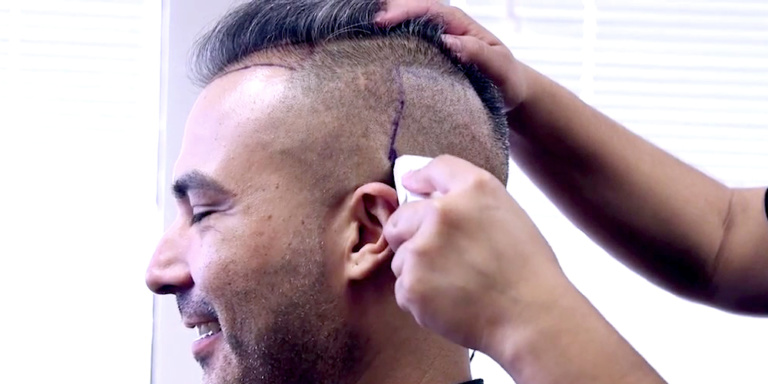 SIDE EFFECTS OF FUE HAIR TRANSPLANT
Patients might expect swelling, mild scalp pain and itching once the effect of the local anaesthetic wears off after the procedure. Do not worry, the pain will subside within a week as the wound start healing.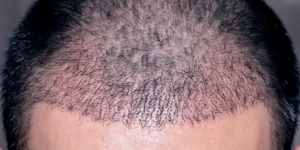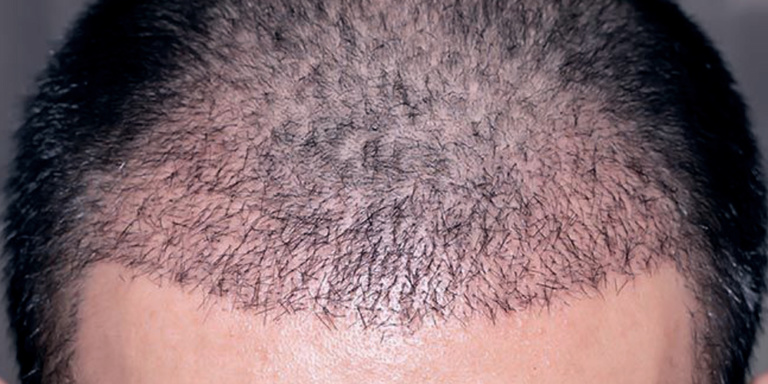 EXPECTED DOWNTIME FOR FUE HAIR TRANSPLANT
FUE hair transplant treatment usually takes 6-8 days of recovery time. Patients might experience some swelling at both donor and recipient area due to the removal of hair follicles and hair implantation. The doctor may prescribe patients with pain medications, antibiotics or an anti-inflammatory drug for several days to ease the discomfort.
Usually, the doctor will combine FUE hair transplant with other hair loss treatments like Finasteride & Minoxidil or LED light therapy to improve hair growth after transplantation.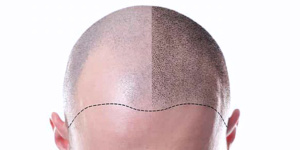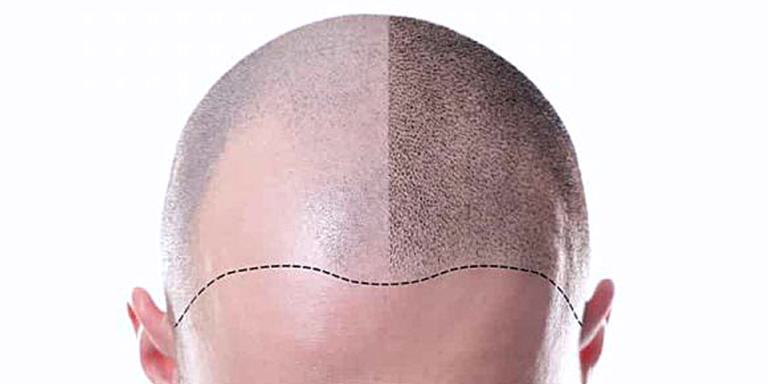 BEFORE & AFTER FUE HAIR TRANSPLANT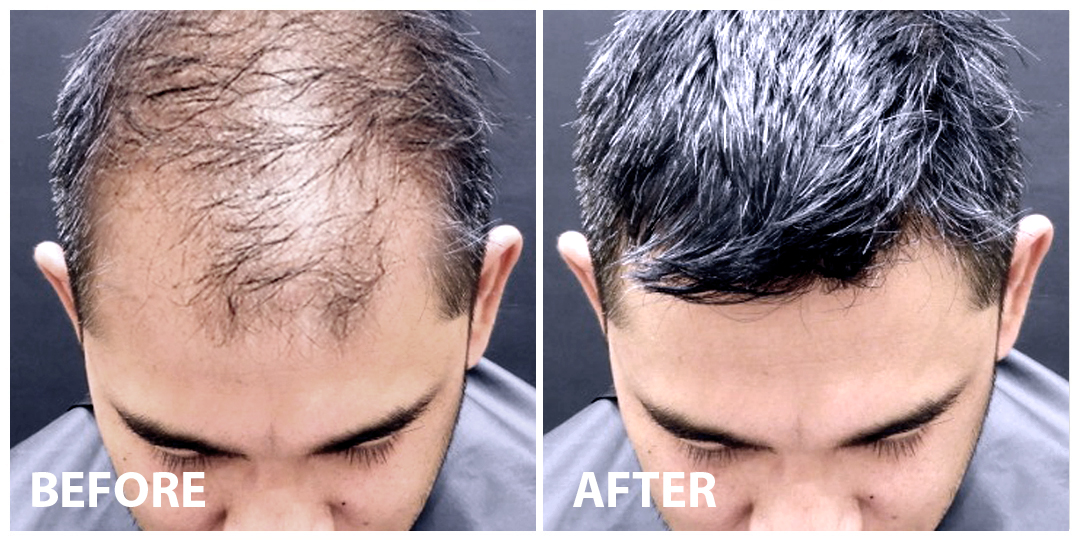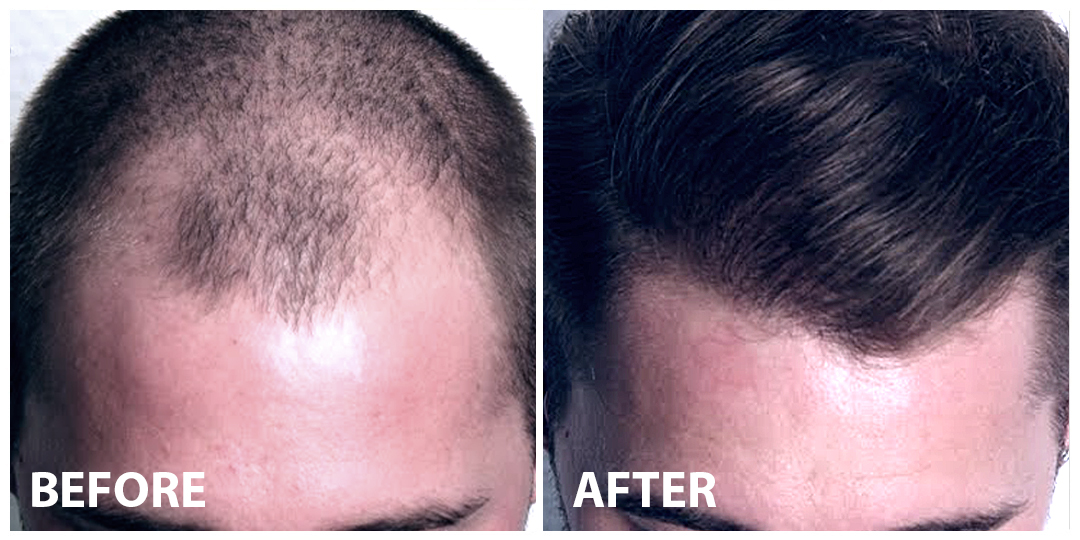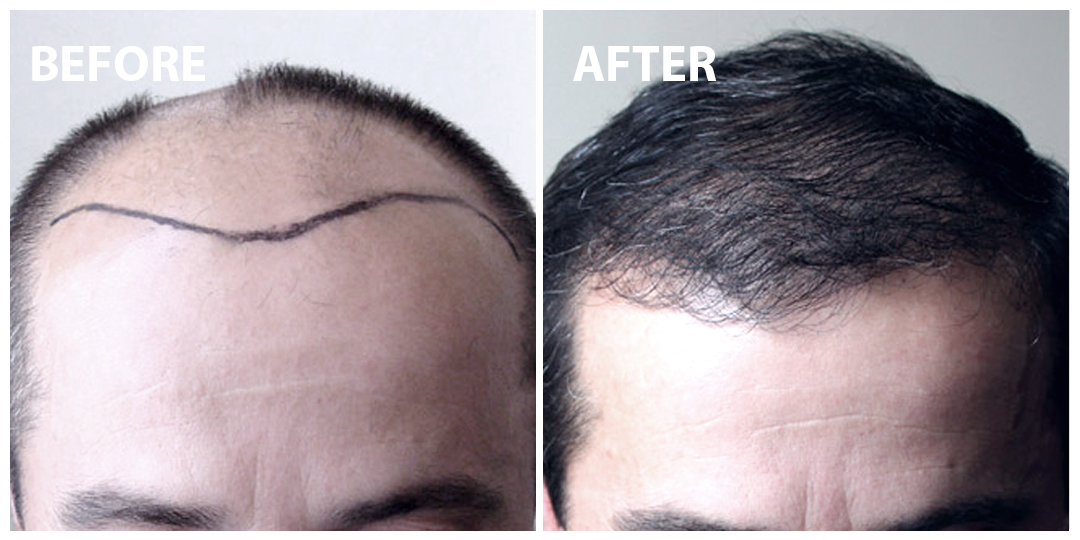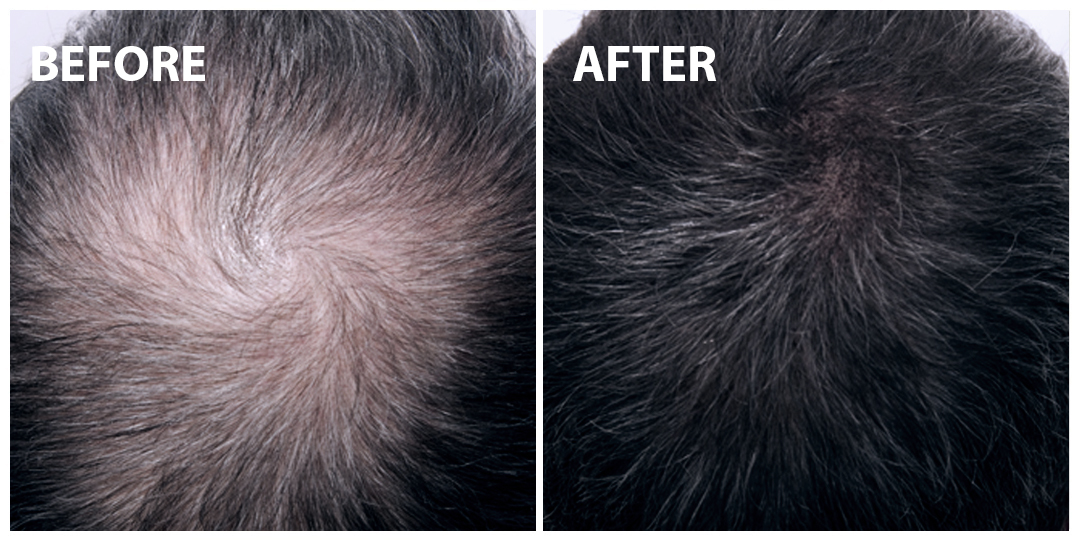 FAQ
Is FUE Hair Transplant procedure painful?
FUE hair transplant is performed under local anaesthesia where the patient will not experience pain. However, the patient may feel a slight sensation or discomfort in the area of scalp throughout the procedure.
How long does FUE Hair Transplant procedure take?
The duration of FUE hair transplant procedure will depend on the number of graft and hair needed for the recipient area.  Commonly, the procedure will take up to 8 hours involving hair extraction, hair preparation and hair implantation into the targeted area.
WHERE CAN I GO FOR THESE TREATMENTS?
Do visit our hair restoration specialist before undergoing or decide to get any hair loss solution. We will help you to understand your hair problems condition and advise you with better treatment options. Alternatively, you can call our customer service representative to schedule a consultation with our doctors. You may also reach us at our branches of Bangsar Baru, Mont Kiara and KL City.
Please contact us for further information: 
Whatsapp/Call: +6012-662-5552
Email: contactus@premier-clinic.com