HAIR GROWTH LASER: A MIRACULOUS HAIR GROWTH TREATMENT
Hair growth laser technology is designed to stop hair loss with no downtime.
This prescribed hair loss treatment really helps millions of patients who are suffering from hair loss and baldness. It helps recover, regrow and strengthen your hair as well as improving your circulation from inside.
WHAT IS HAIR GROWTH LASER?
Hair laser therapy is an action of watering nutrient into your scalp. The low-level laser light energy emitted from the laser machine will be absorbed by the hair follicles to encourage hair regrowth as well as help diminish hair loss. This treatment is suitable for both male and female who wants to treat their hair loss problem and mild baldness.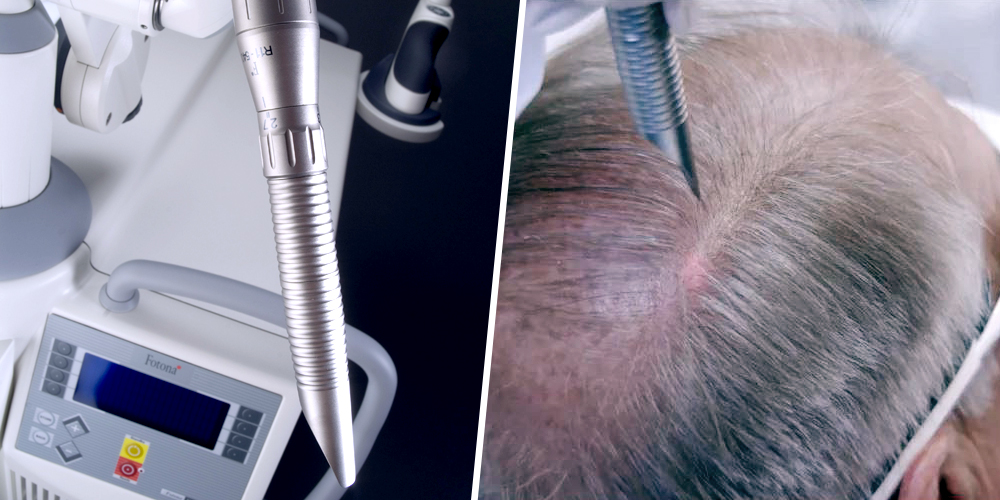 HOW DOES HAIR GROWTH LASER WORKS?
Hair growth laser works by invigorating blood microcirculation and distributing more abundant blood supply together with nutrients to the hair follicles. The light laser may also activate the anagen stage of hair and also prevent excessive build-up of dihydrotestosterone (DHT). After a certain number of sessions, you may expect hair growth on the treated area such as the top of the head, crown and along the hairline of the forehead.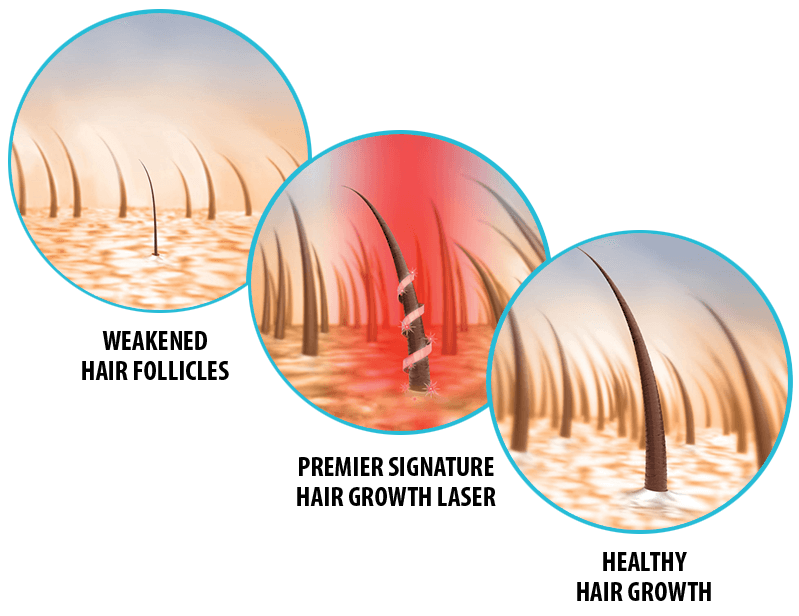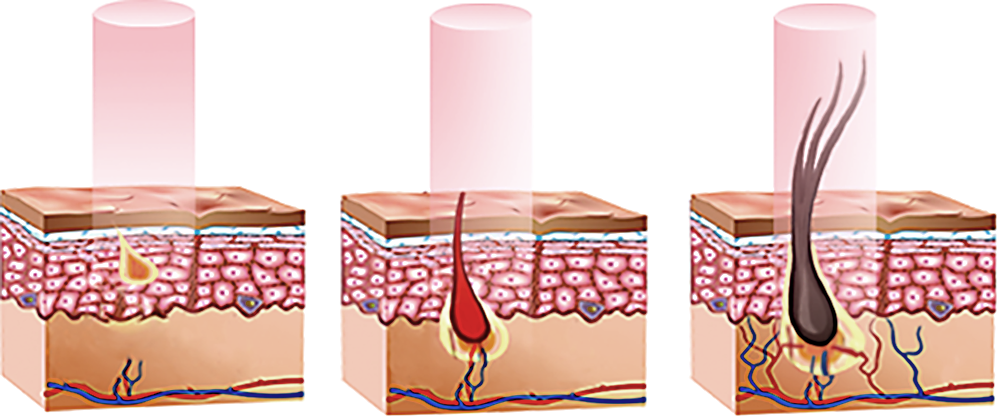 BENEFITS OF HAIR GROWTH LASER
Hair growth laser is also known as low-level laser therapy uses laser technology to treat hair loss and thinning hair for both men and women.
Other benefits of hair growth laser including:
Induce regrowth of thicker and fuller hair

Stimulates cellular activity in hair follicles

Stimulates regrowth of hair and new hair

Diminish hair loss

Increase hair strength

Increase hair density

Prevent balding
PRECAUTIONS OF DOING HAIR GROWTH LASER
You may expect minimal discomfort throughout the treatment. However, it may subside once the treatment is done and our doctor will help as much as they can to reduce the discomfort. This treatment should not be performed on people taking medications that are photosensitising. It may cause chemical alteration to your skin which increases someone's sensitivity to light. 
SIDE EFFECTS OF HAIR GROWTH LASER
This non-invasive treatment offers no side effects before and after the procedure. LLLT for hair growth in both men and women appears to be both safe and effective without causing any harm as it applying optimum wavelength, coherence and dosimetric parameters. 
EXPECTED DOWNTIME FOR HAIR GROWTH LASER
There is no downtime needed to be related to this treatment. Patients may resume your daily activities as usual immediately after the treatment.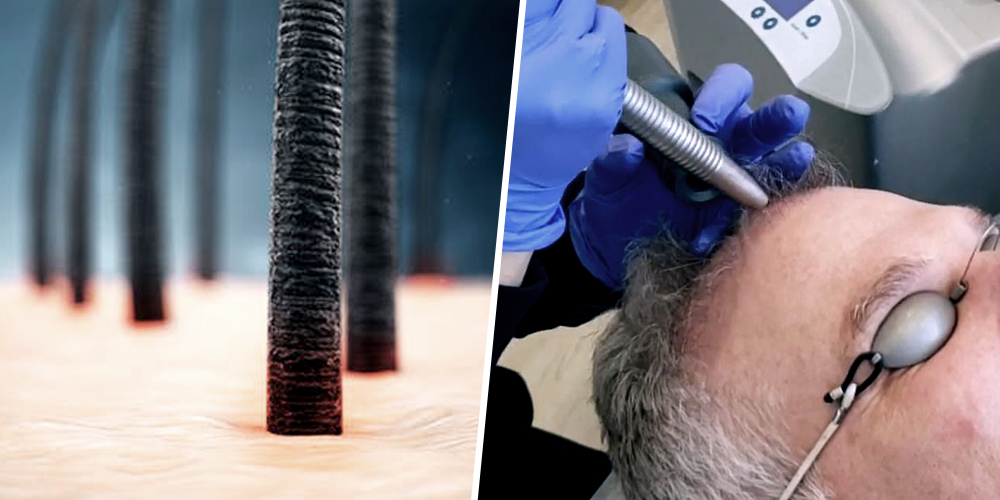 FAQ
Is laser hair growth harmful?
There is absolutely no harm towards you in using hair growth laser. The laser using in this treatment are very low in power compared to any daily gadgets that we use day to day activities. However, it is not recommended and should be avoided in using this laser every day. It is because the laser used to stimulate hair follicles by increasing the blood flow are the targeted area will stop responding when there no day gap between treatment sessions. 
When will I see the results?
Patients may expect visible and notable hair growth within four to six months after using hair growth laser. However, the results may vary from one individual to the individual. 
When would be a good time to start hair laser treatment?
Patients may start using hair laser procedure when they are noticing the first signs of thinning. This is because as the hair follicles go through stages of hair loss, most of them eventually die. The more you wait, the more damage happens to your hair, the more money you will have to spend. 
BEFORE & AFTER HAIR GROWTH LASER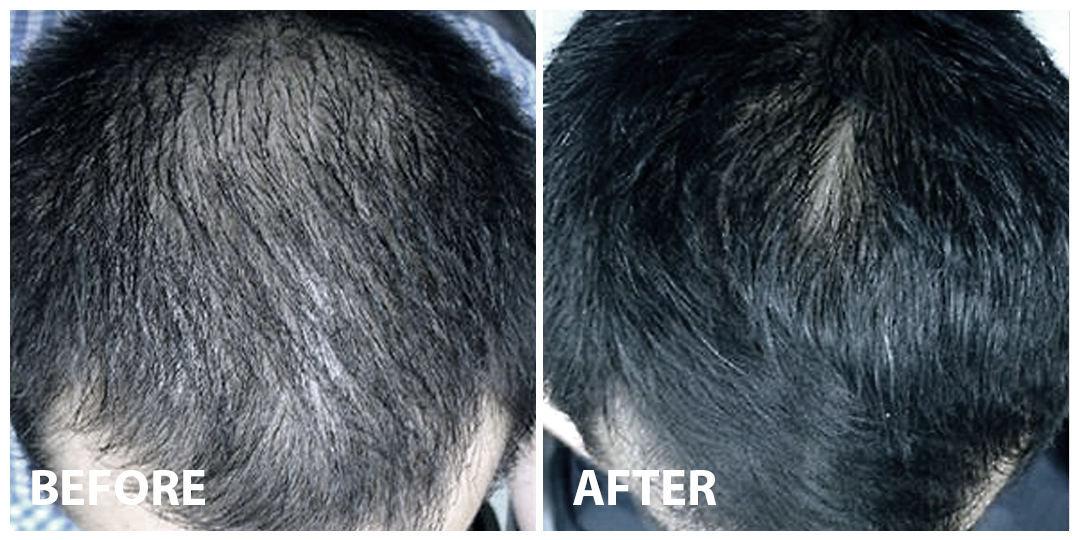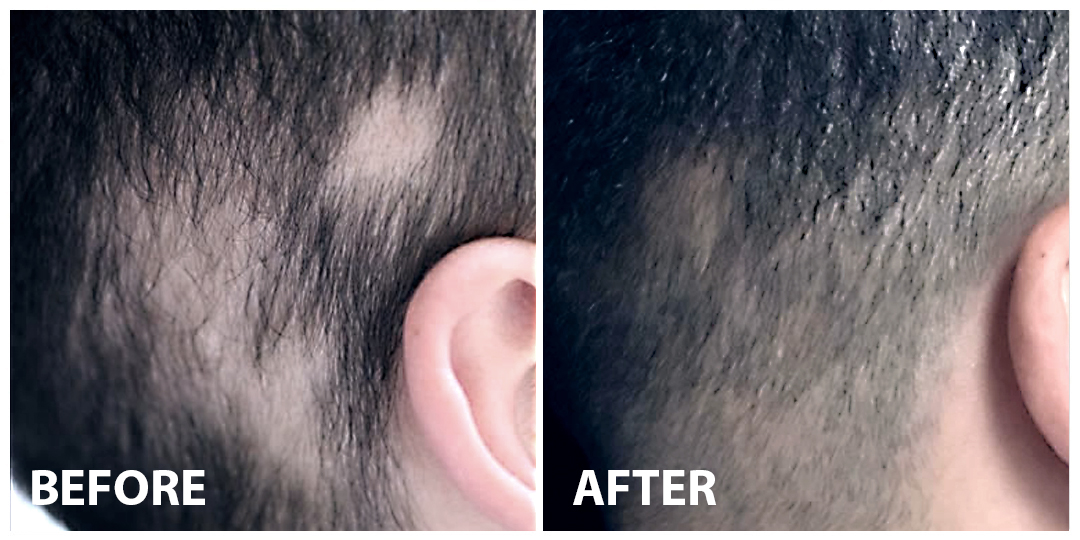 WHERE CAN I GO FOR THESE TREATMENTS?
For those who want to stop or reverse hair loss problems without having surgery and a knife into your scalp, you might consider hair growth laser treatment as an option. However, you are recommended to go for a consultation first before signing up with any treatment. Alternatively, you may come and visit our Hair Restoration Team to help you with your hair loss problem. You may also contact directly to our customer service representatives which are available 8 am to 12 midnight daily to answer any enquiries. 
You may see us in 4 branches which are located in Bangsar, KL City, TTDI  and Mont Kiara. 
Please contact us for further information: 
Whatsapp/Call: +6010-662-1332/ +6012-773-2074
Email: contactus@premier-clinic.com