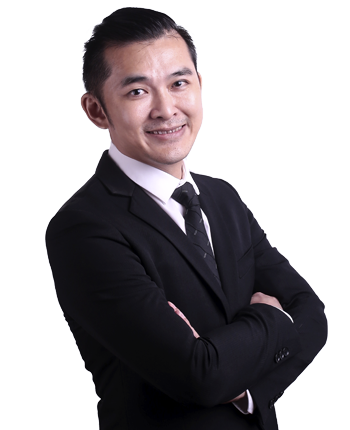 DR KEE YONG SENG
THE PROLIFIC FORCE
Dr Kee Yong Seng is the co-founder of Premier Clinic. As one of our most senior doctors, Dr Kee Yong Seng also holds a position as our Medical Director.
Dr Kee's expertise include non-invasive skin lifting, fat freezing (cryolipolysis), laser treatments, injectables, stem cells, hair loss, skin rejuvenations and male sexual enhancement procedures. 
Being a senior doctor, Dr Kee has reigned over the aesthetic industry. He is regularly being invited as a trainer to deliver workshops or trainings for other doctors. Dr Kee Yong Seng is also an official trainer for Ultherapy - which is a non-surgical face lift for saggy skin. In Malaysia, Dr Kee is known as a pioneer doctor masters in non-invasive manhood augmentation filler treatment.
Currently, he is mastering the protocols for maximising bio-identical hormonal replacement therapy. It is a treatment method to rejuvenate general health, slow down aging and improve sexual health for both men and women. 
As a doctor, Dr Kee is personable, honest and loved by his patients. Throughout his long journey, Dr Kee has gathered quite a number of devoted clients including those with high profiles.
As a founding member of Premier Clinic, Dr Kee is the prolific force behind it's success.
CREDENTIALS
Dr Kee acquired his Degree in Medicine from University Sains Malaysia (USM). He then pursued his study in  Diploma in Aesthetic Medicine in the American Academy of Aesthetic Medicine (AAAM).
Starting his career, Dr Kee served in several government hospitals and private healthcare group, in many roles namely anesthesia, intensive care, and health care screening. During this time, Dr Kee already has a special interest in anti-ageing hormonal therapies. 
Dr Kee also acquired Diploma in Primary Care Dermatology, from the Institute of Dermatology Bangkok. Then, he pursued a Certificate Dermatological in Primary Care, from the Academy of Family Physicians of Malaysia (AFPM). 
He is a credentialed LCP (Letter of Credentialing & Privileging) Medical Aesthetic Practitioner, among the very first batch of doctors to attain such credential from Ministry of Health (MOH). With more than 16 years of experience under his belt, Dr Kee is a force to be reckoned with in the industry. As a doctor, he offers rich experiences and affluent skills to serve his patients.
PROFESSIONAL MEMBERSHIP
As a member of medical practitioner, Dr Kee dedicated his life to help developing the local aesthetic industry. Dr Kee is currently a member of Malaysian Medical Council (MMC) since 2003. He is also an active member of Society of Anti-Aging, Aesthetics & Regenerative Medicine Malaysia (SAAARMM) and the American Academy of Aesthetic Medicine (AAAM).
Besides that, Dr Kee is also a fellow member of the International Society for Cellular Therapy (ISCT), International Association for Stem Cell Transplantation (IASCT), Forum of Adipose Tissue & Stem Cell (FATS), and a member of MERZ Center of Excellence for Xeomin, Belotero HA Filler, Radiesse and Ultherapy.
With his extended network and exemplary work ethic, Dr Kee leads by example to other doctors and staffs in Premier Clinic.
PERSONAL INTEREST
When he's out of his doctor's coat, Dr Kee is a lovable husband to his wife and beloved father to his 2 kids. He enjoys travelling to widen his perspective of the world. He enjoys sightseeing to famous landmarks and reading books about entrepreneurship.
Dr Kee is a strong believer in holistic approach, target to treat body, mind and spirit together via BIHRT, nutritional, lifestyle modification, cell therapy and subconscious mind education. "Key to a healthy life is not to focus on 1 aspect and abandon the others. We need just the right balance of everything to keep our physique healthy and mind at peace," said Dr Kee.
If you are interested to have further discussion with Dr Kee, kindly refer to our friendly customer service representatives via Whatsapp/Call at +60-10-662-1332 or contactus@premier-clinic.com. We are available from 8am to 12 midnight daily.