SCROTOX: SCROTUM BOTOX
Want to have a smoother pair of scrotums?
The idea of injecting Botox into scrotum may be alien to some, but it may be the 'total downstairs' makeover' you never knew you wanted. Men's genitalia aren't always known for their aesthetic. For some, having a wrinkly, hanging set of balls is off-putting. 
WHAT IS SCROTOX?
Enter Botox for scrotum. This procedure is not new. Instead, there's a spike of men worldwide are offering their balls for the injection. The injection allows your scrotum skin to relax and literally smoothens over. Your scrotum will also hangs lower than usual especially in cold environment. 
Without the wrinkles, your scrotum will look smoother, fuller and bigger. In fact, there are a lot of people who wanted to look good in their swimming trunks using this procedure just to do that.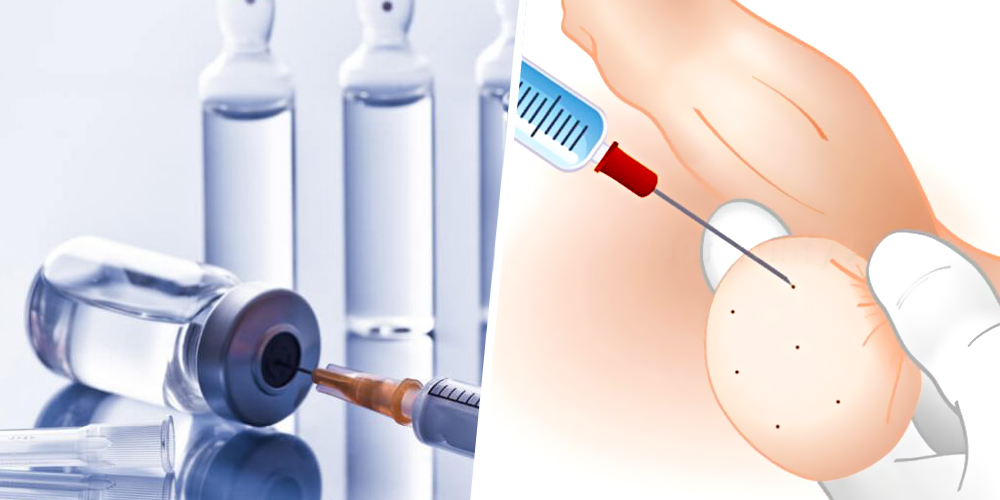 HOW DOES SCROTOX WORK?
Botulinum Toxin, or Botox in short, is a pure protein used as a muscle relaxer. It blocks the news that caused your muscles to contract or expand, making it to just relax. 
First of all, it takes a professional, expert doctor to perform this procedure. Expert doctors are experienced and trained to inject the Botox in all the right places and avoid unnecessary problems. 
Upon your consultation with our doctor, you will be advised of how many units are needed, and the time it takes to show full effect. You may also discuss any concern or expectations during the consultation session. 
Then, the doctor will apply numbing cream on the scrotum to reduce any discomfort. Depending on your scrotum size, the doctor will inject the Botox carefully into your scrotum skin. 
The whole process takes about 45 minutes to complete. There are no downtime so you may resume your daily activity like usual. 
WHAT ARE THE BENEFITS OF SCROTOX?
Thousands of men doing this procedure in search of something more than aesthetics.
Scrotox can help you:
Tighten the skin around the scrotum

Provide more 'fuller' look for the scrotum

Relaxing the area, allowing more space on constricted passageways

Have less noticeable wrinkles

Get a more loosely hung scrotum

Reduce sweat on scrotum

Have a more pleasurable sex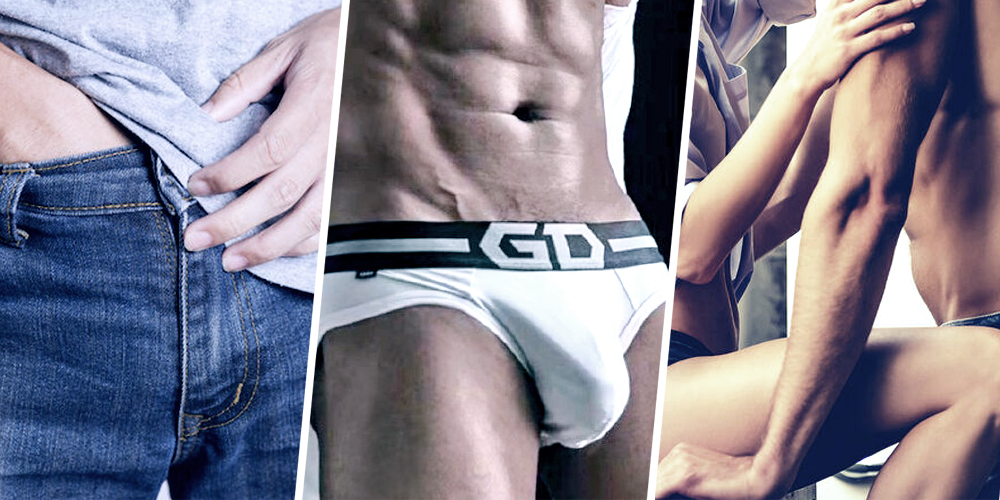 WHAT ARE THE PRECAUTIONS OF DOING SCROTOX?
First and foremost, Scrotox should only be done by a professional, expert doctor. As this procedure is complex, the doctor needs to carefully inject the Botox at a specific place. This is to avoid any leaking or mishaps. Should the one doing Scrotox is an inexperienced practitioner (new doctors/non-doctor), it may open a new whole possibility of mishaps. 
Any vigorous activities can lead to the Botox being transferred to other parts of your sexual organs. Therefore, please abstain yourself from having sexual intercourse for at least 2 days after the procedure. 
The effects of Scrotox can be seen right away after the treatment. However, you should feel the full effect after 3 days of the procedure. It would need some time for the Botox to block the nerves.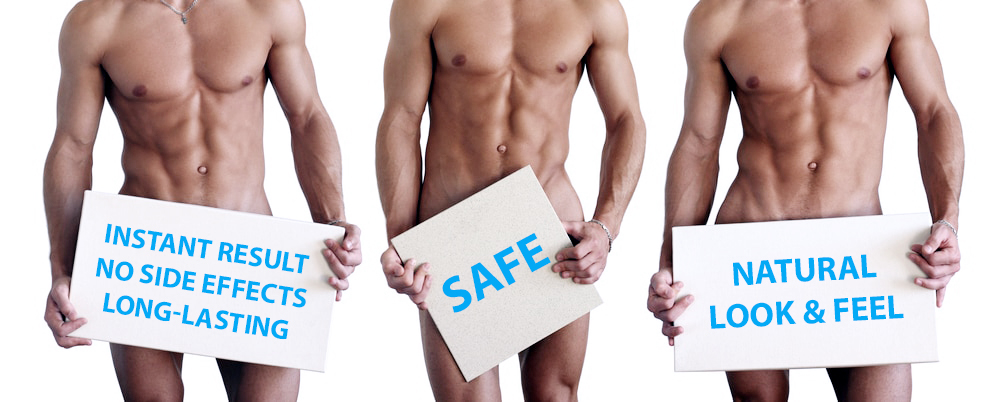 ARE THERE ANY SIDE EFFECTS FOR SCROTOX?
Scrotox is a safe procedure, there are no known side effects if it is performed by an experienced doctor.
EXPECTED DOWNTIME FOR SCROTOX? 
Scrotox can be done in less than 1 hour. You can resume to your normal daily activity after the procedure. There is no downtime required.
However, you are advised to avoid sexual intercourse after 24 hours. You can start having a pleasant sex after the duration. 
BEFORE & AFTER SCROTUM SMOOTHENER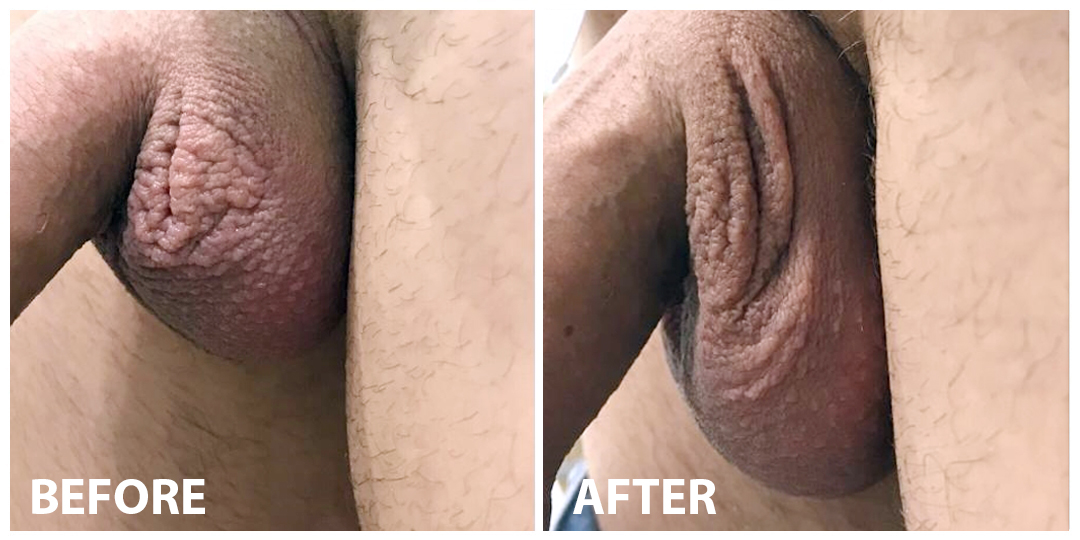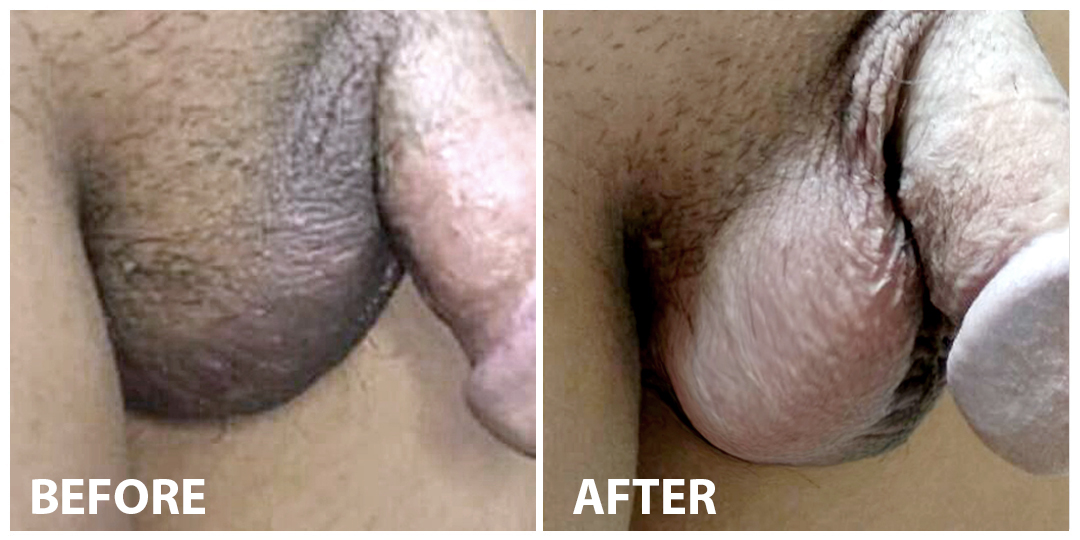 WHERE CAN I GO FOR THIS PROCEDURE?
Premier Clinic doctors are highly experienced and have done Scrotox for hundreds of times. We are one of the earliest clinics in Malaysia to offer this procedure. We can ensure your total privacy and safety as per our strict doctor-patient confidentiality policy. 
If you have any inquiries, please do not shy away from contacting us at +6010-662-1332 (Whatsapp/Call) or through email at contactus@premier-clinic.com. 
We are available from 8am to 12 midnight EVERYDAY. Our branches are strategically placed in KL City, Bangsar and Mont Kiara.