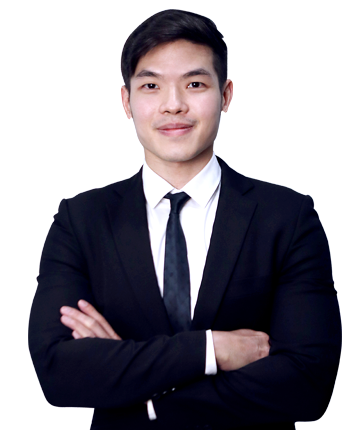 DR EUGENE LAI 
THE FIT WIT
Dr Eugene Lai is Premier Clinic's aesthetic doctor specialising in body contouring (fat freezing), skin rejuvenation, skin laser and men's sexual health like P-Shot and penile enlargement. He is currently travelling between KL City and Bangsar branches where he attends to at least 40 patients per week. 
Known for his friendly charm and muscular physique, he builds up a good rapport with confidence in his patients. He is able to pinpoint the problems faced by the patients and offer the viable solutions that would help the patients best.
CREDENTIALS
Dr Eugene graduated from the prestigious Segi University with top grades in the dual degrees of Bachelor of Medicine and Bachelor of Surgery. He also obtained the Certificate in Aesthetic Medicine from the renowned American Academy of Aesthetic Medicine, United States of America.
Upon his graduation from Segi, Dr Eugene did his housemanship in Hospital Sultanah Aminah in JB, for 2 years. Here he learned the essential skills in attending patients including those with special needs and attentions. 
In becoming an aesthetic doctor, he also furthered his skills in injectable fillers, collagen-stimulators and thread lifts by learning from courses sent by the medical companies. As a trained surgery doctor, Dr Eugene is also skilled in performing minor surgeries and very well-versed in injectables.
EARLY LIFE
Dr Eugene Lai has always been interested in health and fitness. He started his bodybuilding journey when he was 18 years old. By 27, he had won many bodybuilding titles in competitions such as Mr. Sibu Bodybuilding, Mr. Sarawak Bodybuilding and Men of Hammer Physique.  Fitness has always been a part of his life, and with his talent in aesthetic eye, he is able to give the best fitness and beautification experience for his patients. 
He was also a straight A's student from primary school to university, noted for his ability to juggle academic and extracurricular activities.
PROFESSIONAL MEMBERSHIP
Dr Eugene Lai is a member of the Malaysian Medical Council (MMC), Malaysia Medical Association (MMA), American Academy of Aesthetic Medicine (AAAM), MSAM Malaysia Society of Aesthetic Medicine.
PERSONAL INTEREST
Dr Lai loves sports and fitness, which we can obviously see from his ripped physique. He can often be spotted in the gym, lifting bars or doing treadmill exercises. 
When asked why he'd be interested in aesthetics, here's his answer:
"In aesthetic medicine, we have the ability to make someone look better. Because the first impression is your appearance."
If you'd like to meet Dr Eugene Lai for a consultation session regarding body contouring, skin improvement or any aesthetic advice, kindly contact our friendly customer service representatives at 010-662-1332 or contactus@premier-clinic.com.