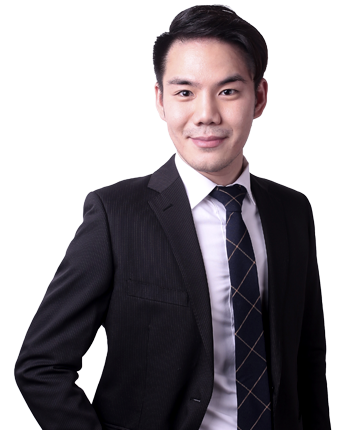 DR FOO WING JIAN
THE EFFERVESCENT CHARM
Dr Foo Wing Jian is our LCP-certified doctor and the Medical Director (Hair Department) based in Mont Kiara. Dr Foo is also known as our Head of Hair Restoration Team in Premier Clinic. His expertise include hair transplant, men-sexual enhancing procedures, facial sculpting, lifting procedures and laser treatments. 
On normal days, he can be found serving in our Mont Kiara branch.
Dr Foo is famous among his patients as the charming and friendly doctor. He has quickly gathered the interests of local and international patients alike. Having performed many hair transplant procedures, Dr Foo is very meticulous and detail-oriented person. 
CREDENTIALS
Dr Foo went to UCSI University to earn his Bachelor of Medicine, graduating the top of the class with First Degree with Honours. Then, he pursued his passion in the aesthetics field by enrolling in Diploma in Aesthetic Medicine from the American Academy of Aesthetic Medicine, United States of America.
His burning passion in aesthetics then led him to continue his study in Postgraduate Certificate in Dermatology from Academy of Family Physicians of Malaysia (AFPM). Here he learned how to solve varieties of skin conditions based on different skin types. It gave a more clarification to Dr Foo to understand further about the human condition and how to treat it. 
Wanting to know more about hair restoration techniques, Dr Foo then pursued his study in Postgraduate Hair Transplant Training in Georgia. This course gave him extensive insights on restoring hair for men and women alike. He learned the different techniques to restore hair such as the infamous Hair Transplant, Hair Filler, Hair PRP and Hair Stem Cell. 
Nowadays, Dr Foo is one of the most requested doctor to do Hair Transplant in Malaysia. Based on his skills & training, his work in Hair Transplant have higher chances of success. Dr Foo is currently the Head of Hair Transplant Team in Premier Clinic.
Besides that, he was also invited to participate in several trainings to further extend his knowledge and strengthen his skills.Dr Foo is the KOL, speaker and trainer for the treatment of Regenera Activa (Hair) and Wonder Prestige (Muscle Sculpting) Malaysia. He is actively involved in the training workshops and sharing sessions of these technologies with doctors both locally and globally.
On top of that, he is also one of the chairpersons and speakers of Hair Session of Aesthetic Medicine & Surgery Conference (AMSC) 2022.
Throughout his career, Dr Foo has had the privileges to work under the guidance of a number of renowned dermatologists. Dr Foo understands the excitement to be given a new hope for hair restoration and wishes to deliver that for every patient who comes to meet him.
EARLY LIFE
Dr Foo's aesthetic journey started when he was still young. The interest developed when he was struggling with his body image, hair balding and skin condition. "My confidence was very low to until to the point I avoided looking at myself in the mirror," said Dr Foo.
Determined to make things better for himself, he went for an ongoing journey of self-transformation. After losing 30kg, having his hair restored with a transplant, his skin started to improve, and he maintained his charming look to remind himself of what aesthetic can do.
Today, Dr Foo inspired to help others to be the best they can be.
"I practise what I preached and I am a walking testimony of how aesthetic medicine can do wonders. Aesthetics Medicine is the best way to restore norm to facial features and body proportions, the key to natural beauty and attractiveness."
PROFESSIONAL MEMBERSHIP
Dr Foo is actively participating in the growth of aesthetic practices in Malaysia. He is a proud member of Malaysian Medical Council (MMC), International Society of Hair Restoration Surgery (ISHRS), Asian Association of Hair Restoration Surgery (AAHRS), American Academy of Aesthetic Medicine (AAAM), Academy of Family Physicians of Malaysia (AFPM) and Medical Practitioners Coalition Association of Malaysia (MPCN).
PERSONAL INTERESTS
During his free time, Dr Foo enjoys to travel all around the world. He appreciates the beauty of nature and blessed with the experience to see how people around the world live their lives and how this compares to his experiences at home. It opens up his mind to a whole host of possibilities and new ways to approach life.
If you'd like to meet Dr Foo for a consultation session regarding hair restoration, anti-aging treatments or any aesthetic advices, kindly contact our friendly customer service representatives at +60-10-662-1332 or contactus@premier-clinic.com.