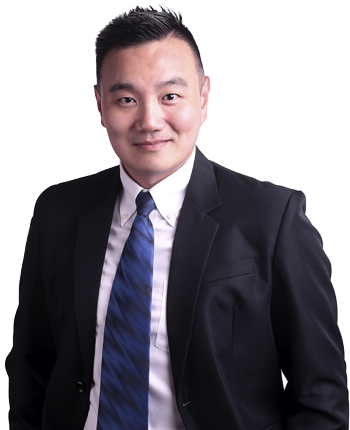 DR NIGEL ONG
THE INGENIOUS MAVEN
Dr Nigel Ong is one of our senior doctors based in the Bangsar branch. Preferred to be known as only Dr Nigel, he is an expert in body sculpting, men's sexual health performance procedures and anti-aging solutions. Dr Nigel is also an expert in injectables (fillers and botulinum toxins). 
Dr Nigel is a certified trainer for CoolSculpting, a fat-freezing procedure. He has helped many patients achieve heir body goals, and taught many doctors the correct ways to deal with the treatment. 
He is also a very experienced sexual performance-enhancing doctor. He is qualified and trained to perform manhood procedures such as penis enlargement, P-shot and ZSR circumcision. These are among the procedures highly requested among his patients in KL City and Bangsar branches. 
Dr Nigel's personality is very friendly, approachable and exuberant. He is loved dearly by his patients based on reviews online and customer feedback. In fact, Dr Nigel's customer satisfaction rate is one of the highest in Premier Clinic. This also contributed to the high number of referral patients referred by the patients who are happy with their results. 
CREDENTIALS
Dr. Nigel is one of the few LCP (Letter of Credentialing & Privileging) certified medical aesthetic doctors in Aesthetic Medicine Malaysia. He attended the First Moscow State Medical University in Russia to attain his Medical Degree. Here, he is trained to perform general and genital health including STD treatments. It also exposed Dr Nigel to different kinds of facial surgeries such as skin excision, skin grafting and wound care management. 
After graduating and serving in public service for a couple of years (namely Ampang Hospital, Ipoh Hospital and Serdang Hospital), he continued his study in the American Academy of Aesthetic Medicine and earned his official certificate. As an aesthetic practitioner, he is a certified doctor for many major treatments such as CoolSculpting, facial augmentation and men's sexual performance booster. 
Dr Nigel joined Premier Clinic in 2017. In summary, Dr Nigel's experience in medicinal practices including aesthetic expands over 9 years.  Being in different faculties, it gave him different insights of patients' needs and befitting treatments.
As part of Premier Clinic doctors, Dr Nigel undergoes a continuous learning process by attending seminars and workshops available to widen his scope of proficiency.
MEMBERSHIP WITH MEDICAL ORGANISATIONS
Dr Nigel is actively engaging in several medical associations to expand his network, knowledge and experience among medical practitioners. He is currently a member of Malaysia Medical Association (MMA), American Academy of Aesthetic Medicine (AAAM), SAAARMM Society of Anti-Aging, Aesthetics & Regenerative Medicine Malaysia, and MSAM Malaysia Society of Aesthetic Medicine. He also frequently invited as a guest at an international conference in the aesthetic medical area. 
He is also an active member of MPCN – Medical Practitioners Coalition Association of Malaysia.
PERSONAL INTERESTS
Dr Nigel really appreciates the travelling experiences from his journey where he assimilates himself into the culture of the place. 
Aside from being a traveller, Dr Nigel is also a music lover. He enjoys listening to various types of music as well as playing the guitar and ukulele during his leisure time. For him, music is like an international multi-versed language that everyone loves. It helps him and others express their inner thought and feeling through musical notes and sounds even without saying a word. 
In order for him to look appropriate and confident in front of others, Dr Nigel believes that workouts can help him stay in shape and be healthy. "I love to workout and hitting the gym. Workouts are not only for the sake of health but also to look CONFIDENT. "Age does not mean anything to me, it is just a number," he casually let out the words. HumanS will judge others by seeing their first impressions. Both internal and external lookS are VERY important. 
Despite his passion and interest in modern medication, Dr Nigel is also a spiritual person. For him, religion is a basis of true virtue and it propels people to be a better person everyday. Every day is an opportunity to learn for Dr Nigel.